9% of Malaysian women who have ever been in a relationship experience domestic violence.
That's over 800,000 women across Malaysia.
We see such violence as symptomic of a deeper problem: gender inequality.
Violence happens when women's equal rights, worth, and dignity are not recognised.
Our mission is to end violence against women and promote gender equality in Malaysia.
In 1982, we set up Malaysia's first domestic violence shelter, and today, we're the largest service provider for domestic violence survivors in Malaysia.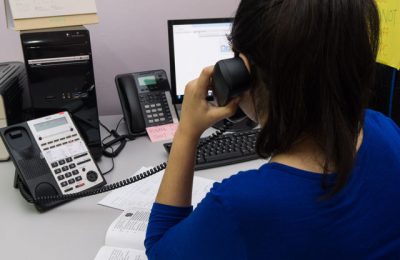 Through our Hotline and SMS/WhatsApp line (TINA), we reach over 3,000 women each year, informing them about their rights.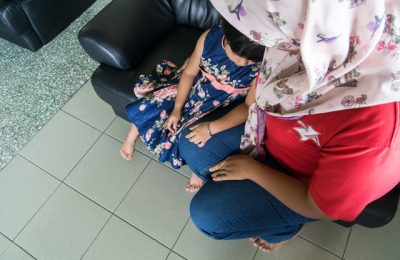 We provide shelter to over 100 women and children each year, ensuring that women who flee abusive homes have a safe place to go.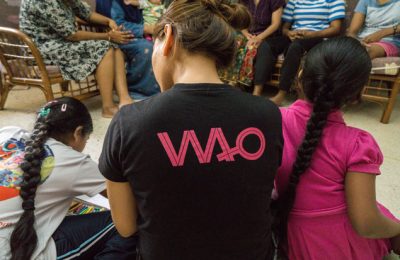 Our social workers walk with women throughout the justice process, giving them emotional support, and helping them access services from the police, hospitals, welfare department, and other agencies.
We also raise awareness and change mindsets. Because to end violence against women, we need a society that respects women's rights and dignity.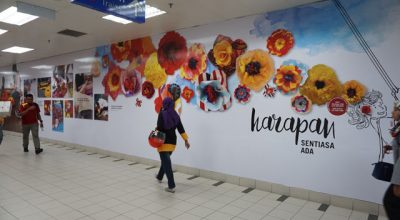 Our "Harapan Sentiasa Ada" art exhibition at the Masjid Jamek LRT station highlighted artwork and stories by domestic violence survivors.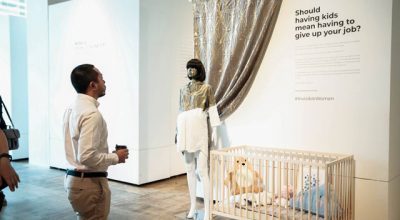 Our "Invisible Women" art exhibition put a spotlight on gender discrimination in the workplace.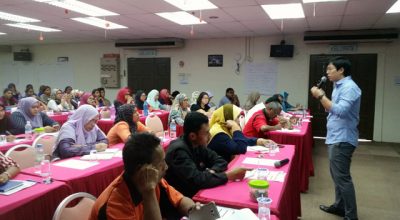 We train communities to recognise and respond to domestic violence, because it takes all of us to end domestic violence.
Learning from women's lived experiences, we advocate to improve laws and policies, to create lasting change in our society.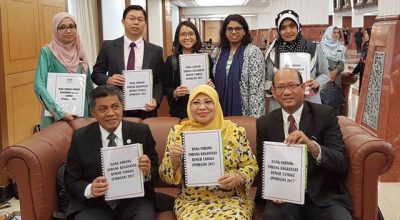 We worked with the Ministry of Women, Family, and Community Development to improve the Domestic Violence Act.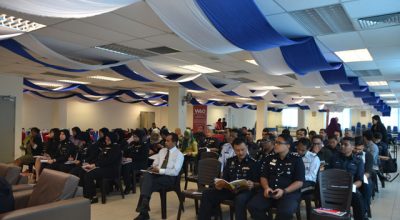 We train frontliner such as the police, social welfare officers, and healthcare professionals to respond to domestic violence.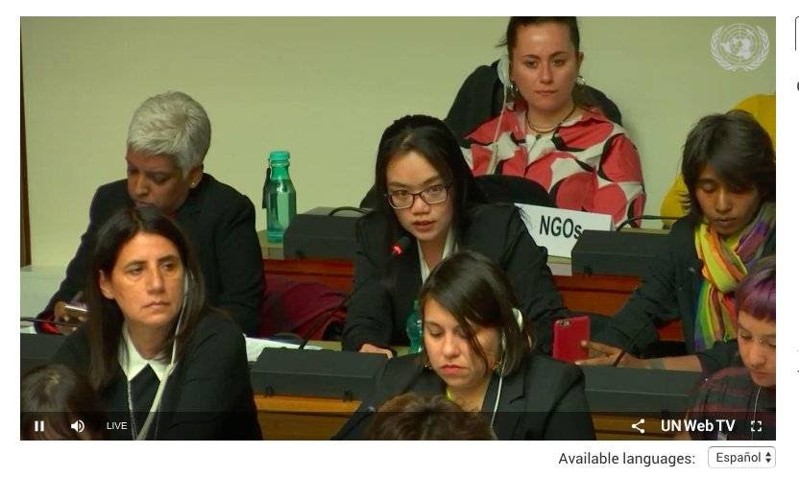 We leverage UN mechanisms such as the Convention on the Elimination of all forms of Discrimination Against Women (CEDAW).