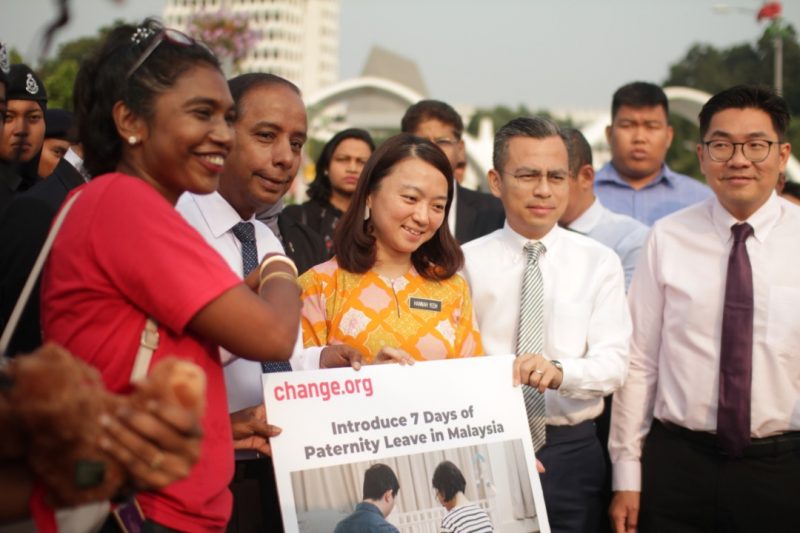 On 13 November 2019, Women's Aid Organisation presented a petition for 7 days of paternity leave, with over 39,000 signatures, to the government.
The petition was received by YB M. Kula Segaran, the Human Resources Minister, and YB Hannah Yeoh, the Deputy Women, Family and Community Development Minister. Also present were YB Sim Tze Tzin, the Deputy Agriculture and Agro-based Industry Minister, and YB Fahmi Fadzil, MP for Lembah Pantai.
During the event, YB Kula Segaran said that he will present the proposal for 7 days of paternity leave to the Cabinet for further discussion.
We hope you would support our call for 7 days of paternity leave, to improve the wellbeing of families across Malaysia.