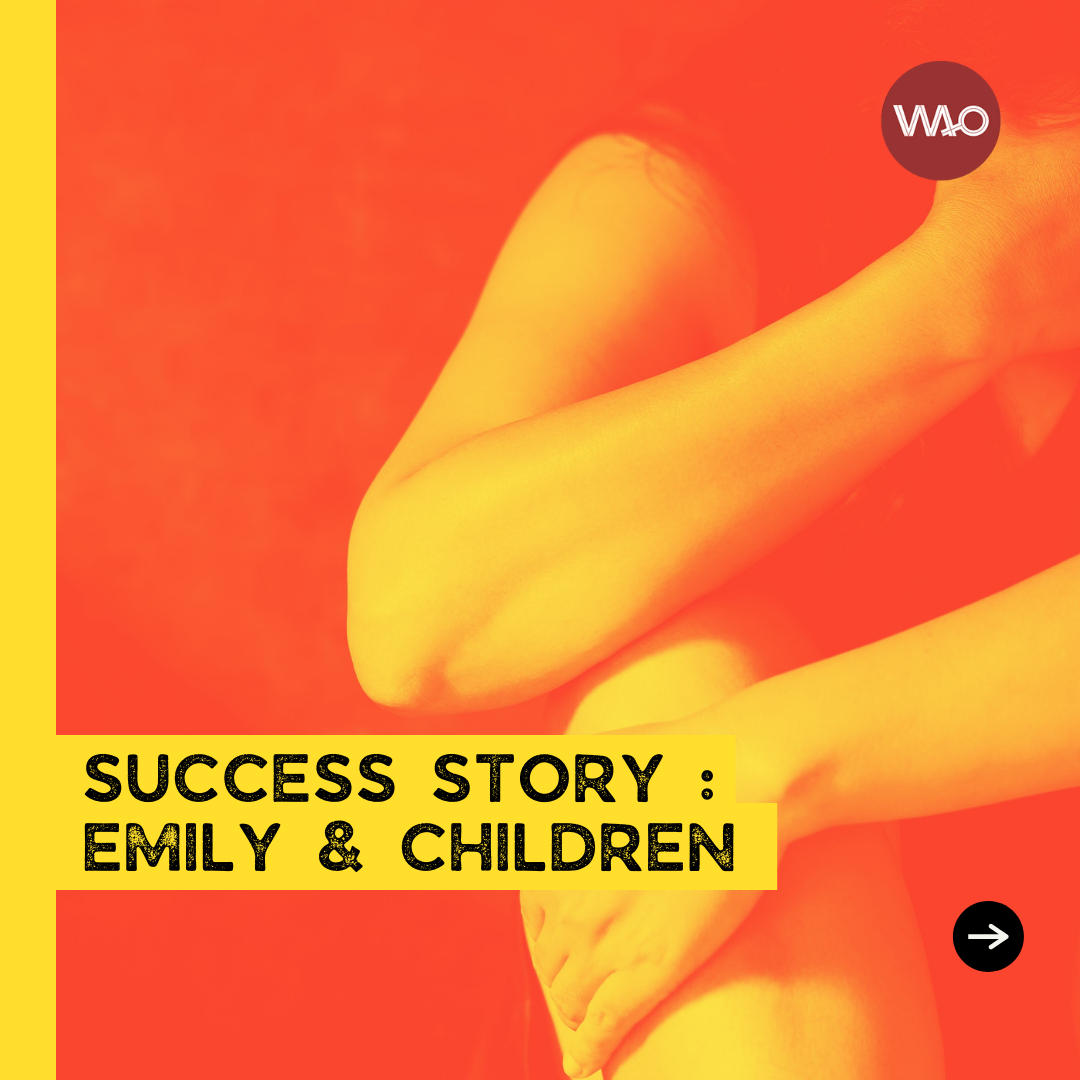 Emily is a refugee living in Malaysia. She and her 2 children were trapped in an abusive situation with her husband. He hit her physically, abused her verbally, and also prevented her from going out of the house. During the FMCO, Emily attempted to leave the abusive situation before with her children. She had made it as far as the police station, but the police would not allow her to enter the station with her children, and also refused to issue a travel permit for her. 
One day, when her husband was out at work in the evenings for a few hours, Emily took the opportunity to contact a refugee organisation for help. The organisation could offer her shelter, but it was a long distance away. They referred Emily to WAO for assistance to leave the situation. 
WAO explored Emily's options to leave the situation without alerting her abusive husband to her plans. Emily explained that she could only leave the house very early in the mornings when everyone else in the house was asleep. She was also reluctant to lodge a police report because of her prior experience with lodging a report, and also because she was afraid of reprisals from the community. The police also explained that without a police report, they would not be able to issue a travel permit for her. Emily was also in pain due to injuries from the abuse. To further complicate matters, due to the MCO, Grab would only begin operating at 6AM, which would make it challenging for the client to escape. 
Eventually, WAO managed to engage a volunteer taxi driver to meet the client early in the morning; since she did not have a travel permit, instead of risking roadblocks to go to the shelter, WAO directed the taxi driver to bring her to the nearest government hospital. WAO contacted someone in charge of the OSCC services to check that they were still able to receive outpatient clients, as some hospitals had stopped taking in outpatient clients at that point due to the soaring number of COVID cases; luckily, the staff at the hospital nearest to Emily confirmed that they could receive her, as long as she would not have to be admitted. 
With the guidance and monitoring of the WAO team, Emily and her 2 children made it safely to the hospital. The volunteer driver also kindly assisted her to get registered at the triage counter. The hospital staff gave her a check-up and some treatment for her injuries, and gave Emily a travel memo to get through the roadblocks. There were no charges for the treatment, which was a great relief as Emily did not have any money on her. After that, the driver managed to bring Emily and her children safely to the shelter.