Hypocrisy in Manifesto Promises as Candidates Promote Gender Discrimination
Press Release – For Immediate Publication
15 November 2022, Kuala Lumpur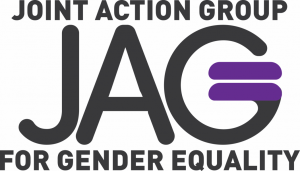 Hypocrisy in Manifesto Promises as Candidates Promote Gender Discrimination
With Malaysians heading to the polls, most major political parties and coalitions have shared their manifestos for public scrutiny and consideration ahead of 19 November. But, there is a stark disconnect between manifesto promises on women's rights and the reality of on-the-ground campaigning that promotes an acceptance of gender discrimination and stereotyping. The Joint Action Group for Gender Equality (JAG) is outraged by the recent sexist and misogynist stand taken by Kedah Menteri Besar Sanusi Md Nor, a candidate of the Perikatan Nasional (PN) coalition.
Despite backlash, the Sik incumbent has defended his stereotyped remark on the capacity of women as political leaders. In a video that went viral on 12 November, he stated that a woman candidate should not have been fielded in a vast, rural area as it is "beyond her capabilities", and added that if "she wants to get ready to leave the house, it might take her two hours", insinuating that women are too vain and shallow to serve as elected representatives. Emboldened by this, PN's Pengerang machinery are now using gender bias and sexist sentiments as political PR in claiming that the constituency's five-term MP DS Azalina Othman is unfit for the role.
This is a dangerous and damaging stance for the coalition to stand by especially as there have been no repercussions towards the chief minister to date.
JAG cannot help but question Perikatan Nasional's commitment to its manifesto promises and to protecting and empowerment of women in Malaysia. Will the coalition really ensure 30% representation of women in decision-making roles in the public and private sectors by 2025 when its candidates do not believe in women's leadership abilities?
It is a worrying contradiction. Such statements perpetuate a culture of discrimination, and are an insult to women constituents who make up half the population. WAO conducted a study on Malaysians' perceptions towards violence against women in 2021 which found that promoting rigid gender roles and relying on the idea that women must remain passive imposes harm on survivors by actively discouraging women from reporting violence.
It should also be noted that the chief minister's discriminatory remarks violate section 4A of the Election Offences Act by promoting feelings of ill-will and hostility.
All candidates across coalitions and parties who target women based on gender bias and sexist stereotypes must be held accountable meaningfully. To that end, the Election Commission must expand its role in monitoring election offences and improve its complaint mechanism. We call on the Election Commission, together with SUHAKAM and MCMC, to immediately take an active role in monitoring discriminatory statements and hate speech and to ensure #GE15 campaigning happens without indignity to women in Malaysia.
###
Endorsed by the following JAG member organisations:
1. Women's Aid Organisation (WAO)
2. Association of Women Lawyers (AWL)
3. KRYSS Network
4. Perak Women for Women Society (PWW)
5. Justice for Sisters (JFS)
6. Sarawak Women for Women Society (SWWS)
7. Sisters in Islam (SIS)
8. 7. Sabah Women's Action-Resource Group (SAWO)
9. Women's Centre for Change (WCC)
10. All Women's Action Society (AWAM)
About JAG:
The Joint Action Group for Gender Equality (JAG) is a coalition of 14 women's rights organisations in Peninsular Malaysia, Sabah, and Sarawak. Since 1985, we have been advocating for gender equality and social justice in Malaysia within a feminist framework. We leverage on our diverse expertise and amplify women's voices to raise public awareness and advocate for law reform. We uphold international human rights standards in promoting justice, equality, and non-discrimination.