WAOmanifesto: 4 Demands for Gender Equality this #GE15
#GE15 is an opportunity for all political parties to pledge their support for gender equality. With the recent news about possible cuts to women candidates, it is more crucial than ever to talk about equal representation and other measures that will bring about long-term transformative change to protect, empower and benefit the lives of women in Malaysia. We want political parties and candidates to enact policies that will put an end to violence against women and girls in all forms.
With this in mind, Women's Aid Organisation presents all political actors with our manifesto, containing 4 key demands:
Commit to upholding gender equality and non- discrimination in the constitution
Commit to ending violence against women and girls
Ensure women's equal participation and representation in all sectors of public life
Commit to a secure economic future for all women to thrive with dignity
Click the image to read the manifesto in English / Klik di sini untuk membaca manifesto dalam BM.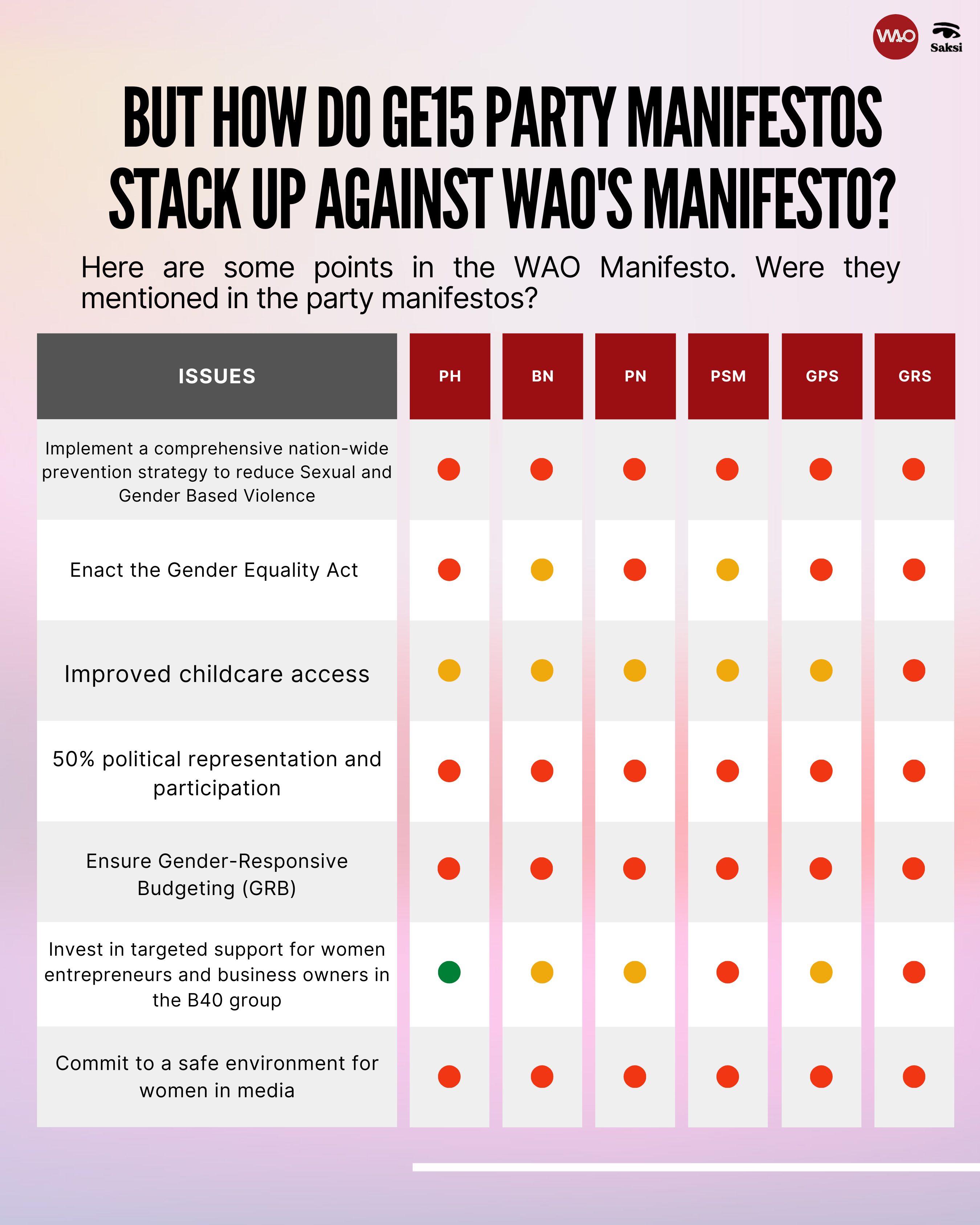 To view the full gender analysis of GE15 party manifestos, you click here for the PDF or click here for the Instagram post.