Domestic Violence must be included in the National Health and Morbidity Survey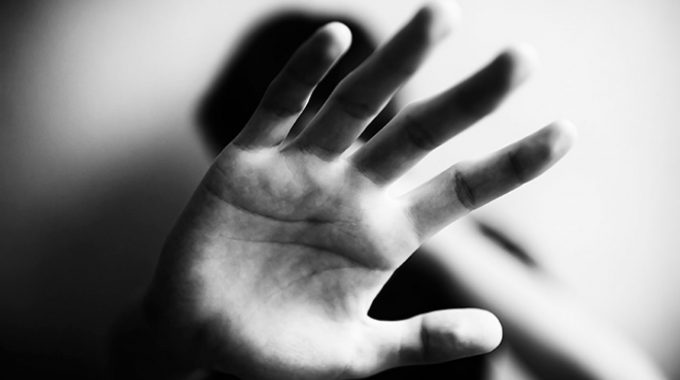 Domestic violence is a serious public health concern. Domestic violence affects hundreds of thousands of Malaysian women, and is associated with other negative health conditions. More survivors seek help from hospitals and clinics compared to any other service provider – including the police, welfare, and NGOs.
Despite this, we lack reliable and consistent data on domestic violence in Malaysia. Has domestic violence prevalence increased or decreased over time? Which groups of women are most susceptible? How has the public understanding of domestic violence changed over time?
We don't really know. And without this information, we cannot formulate and evaluate policies effectively.
To fill this gap, we must include questions on domestic violence in the National Health and Morbidity Survey (NHMS) from now onwards.
The National Health and Morbidity Survey equips policymakers with reliable and consistent data
Last week, the Ministry of Health published the latest NHMS 2019 results. The NHMS is a series of nationally representative surveys that collects health information from Malaysian communities. The surveys are done periodically, and cover various themes. The results are used to improve healthcare policies and services.
For example, the NHMS 2019 focused on non-communicable diseases, and involved 33,000 adult and child respondents. The survey found that close to one in five adults in Malaysia have diabetes, and half of these individuals have never been diagnosed or even screened for the disease.
This information not only alerts policymakers to a critical health issue and allows them to take appropriate action, but also empowers individuals to make better decisions about their own health. And because this data is collected regularly, policymakers can better plan and evaluate policies.
Including domestic violence in subsequent surveys would similarly help policymakers and individuals make better decisions to respond to domestic violence.
We do not have consistent data on domestic violence prevalence and trends in Malaysia
There has only been one comprehensive study on the prevalence of domestic violence in Malaysia – published in 2014 by University Sains Malaysia researchers. This study found that nine percent of ever-partnered women in Peninsular Malaysia have been abused by a partner.
This study – though instrumental – was one-off, and therefore does not establish wider trends and patterns. The study also did not cover Sabah and Sarawak.
The police, welfare department, and the Ministry of Health respectively compile data on domestic violence cases that they handle. However, this data tells us only the number of reported cases of domestic violence, but not the overall proportion of the population who has experienced it, meaning we can gather little about trends and policy effectiveness. For example, if the number of cases reported to the Ministry of Health increases, does this reflect an increase in domestic violence, or more awareness to get help?
If we collect domestic violence prevalence data through the NHMS, we could answer these questions – and design better policies. For instance, if we learned that certain groups of women were more susceptible to domestic violence, or what the age range was during which a majority of women experienced domestic violence, we could design more targeted interventions.
In fact, the National Committee on Domestic Violence – a multi-stakeholder committee chaired by the Ministry of Women, Family and Community Development – had in 2019 identified the lack of data on domestic violence prevalence as a key barrier to evidence-based policymaking. The Committee recommended including domestic violence in the NHMS.
Domestic violence affects survivors' mental, physical, sexual health—and can be fatal
Domestic violence can result in physical injuries, including fatal ones. Worldwide, 58% of female homicide victims were killed by their intimate partners or family members, according to a 2018 United Nations report.
Additionally, according to the World Health Organization, women who are abused have a higher risk of AIDS, STIs, depression, anxiety, post-traumatic stress disorder, suicide attempts, and other health conditions as compared to women who are not abused. Thus, preventing and effectively addressing domestic violence also helps reduce other illnesses – and in turn, alleviates the burden on the healthcare system.
Collecting data on domestic violence prevalence will help Malaysia fulfil its obligations under international law, and is in-line with international practices
Among Malaysia's obligations under the Convention on the Elimination of All Forms of Discrimination Against Women (CEDAW) is to put mechanisms in place to ensure justice and protection for women survivors of violence. In 2018, the CEDAW Committee specifically recommended to Malaysia in its Concluding Observations to establish a system to regularly collect, analyse, and publish data on gender-based violence.
Similarly, one of the indicators for Sustainable Development Goal  (SDG) Five on gender equality is the "proportion of ever-partnered women and girls aged 15 years and older subjected to physical, sexual, or psychological violence by a current or former intimate partner in the previous 12 months, by form of violence and by age."
The inclusion of domestic violence in the NHMS would therefore also facilitate data gathering and reporting under both CEDAW and the SDGs, and help Malaysia in fulfilling its obligations under international law.
Various countries and jurisdictions regularly collect domestic violence data through representative national surveys, including Indonesia, India, South Korea, the United Kingdom, Australia, and the United States, to name a few.
Without an understanding of the full scale of domestic violence in Malaysia, and the trends around its impact on various communities, our response will remain piecemeal.
Including domestic violence in the current and subsequent cycles of the National Health and Morbidity Survey is a straightforward way of gathering the critical information we need to tackle domestic violence as a public health issue.
###
Keganasan Rumahtangga harus dirangkumkan di dalam Tinjauan Kebangsaan Kesihatan dan Morbiditi
Keganasan rumahtangga merupakan satu masalah kesihatan awam yang serius. Keganasan rumahtangga memberi kesan kepada ratusan dan ribuan wanita Malaysia, dan sering dikaitkan dengan keadaan kesihatan yang negatif. Lebih ramai pemandiri yang meminta bantuan daripada hospital dan klinik berbanding penyedia perkhidmatan yang lain termasuklah polis, jabatan kebajikan, dan NGO.
Walaupun begitu, kita kekurangan data yang konsisten dan boleh digunapakai mengenai keganasan rumahtangga di Malaysia. Adakah kelaziman berlakunya keganasan rumahtangga di Malaysia semakin meningkat atau semakin menurun? Golongan wanita yang manakah yang paling terdedah kepada keganasan rumahtangga? Bagaimanakah kefahaman awam mengenai keganasan rumahtangga mula berubah dari masa ke semasa?
Kita tidak mengetahuinya. Dan tanpa maklumat ini, kita tidak boleh menggubal dan menilai polisi dengan efektif.
Untuk mengisi jurang ini, kita harus merangkumkan soalan-soalan mengenai keganasan rumahtangga di dalam Tinjauan Kebangsaan Kesihatan dan Morbiditi (NHMS) daripada sekarang dan seterusnya.
Tinjaun Kebangsaan Kesihatan dan Morbiditi akan memberikan para penggubal polisi data yang konsisten dan boleh dipercayai
Pada minggu lalu, Kementerian Kesihatan telah menerbitkan keputusan terkini NHMS 2019. NHMS merupakan satu siri tinjauan kebangsaan yang berperwakilan yang mengumpul maklumat kesihatan daripada komuniti-komuniti di Malaysia. Tinjauan tersebut dijalankan secara berkala dan merangkumi pelbagai tema. Keputusan tinjauan akan digunakan untuk menambahbaik polisi dan perkhidmatan penjagaan kesihatan.
Contohnya, NHMS 2019 memfokuskan kepada penyakit-penyakit yang tidak dimaklumkan, dan melibatkan 33,000 orang responden dewasa dan kanak-kanak. Tinjauan ini mendapati hampir satu daripada lima orang dewasa di Malaysia menghidap kencing manis, dan separuh dari golongan ini tidak pernah didiagnosis atau menjalani pemeriksaan untuk penyakit tersebut.
Maklumat ini bukan sahaja menarik perhatian para penggubal polisi mengenai isu kesihatan yang kritikal dan membolehkan mereka untuk mengambil tindakan yang sewajarnya, tetapi juga akan memperkasa individu yang terlibat untuk membuat keputusan yang lebih baik mengenai kesihatan mereka. Dan oleh kerana data ini dikumpul dengan kerap, para penggubal polisi boleh merangka pelan yang lebih baik dan menilai polisi yang sedia ada.
Dengan merangkumi keganasan rumahtangga di dalam tinjauan yang seterusnya akan membantu para penggubal polisi dan individu yang terlibat untuk membuat keputusan yang lebih baik dalam menangani masalah keganasan rumahtangga.
Kita tidak mempunyai data mengenai kelaziman keganasan rumahtangga dan trendnya di Malaysia
Cuma ada satu sahaja kajian terperinci mengenai kelaziman keganasan rumahtangga di Malaysia yang diterbitkan pada tahun 2014 oleh para pengkaji di Universiti Sains Malaysia. Kajian ini mendapati sembilan peratus wanita di Semenanjung Malaysia telah didera oleh pasangannya.
Kajian instrumental ini hanya dilakukan sekali sahaja dan tidak berupaya untuk menunjukkan trend dan corak yang lebih luas. Kajian ini juga tidak merangkumi Sabah dan Sarawak.
Pihak polis, jabatan kebajikan, dan juga Kementerian Kesihatan masing-masing telah mengumpul data mengenai kes-kes keganasan rumahtangga yang diuruskan. Walaubagaimanapun, data ini hanya menunjukkan jumlah kes keganasan rumahtangga yang dilaporkan, tetapi tidak merangkumi perkadaran keseluruhan populasi yang telah mengalaminya atau dengan kata lain, kita hanya mengumpul sedikit sahaja maklumat mengenai trend dan keberkesanan polisi. Contohnya, sekiranya jumlah kes yang dilaporkan kepada Kementerian Kesihatan meningkat, adakah ini menunjukkan peningkatan dalam keganasan rumahtangga atau kita memerlukan kesedaran untuk mendapatkan bantuan?
Sekiranya kita mengumpul data mengenai kelaziman keganasan rumahtangga melalui NHMS, kita boleh mendapatkan jawapan kepada persoalan-persoalan ini dan boleh untuk menggubal polisi yang lebih baik. Misalnya, sekiranya kita mengetahui bahawa ada golongan wanita yang tertentu yang lebih terdedah kepada keganasan rumahtangga, atau apakah lingkungan umur majoriti wanita yang menjadi mangsa keganasan rumahtangga, kita boleh untuk merancang intervensi yang lebih bersasar.
Malah, Jawatankuasa Kebangsaan Mengenai Keganasan Rumahtangga – jawatankuasa pihak-pihak berkepentingan yang dipengerusikan oleh Kementerian Pembangunan Wanita, Keluarga dan Masyarakat – pada tahun 2019 telah pun mengenalpasti bahawa kurangnya data mengenai kelaziman keganasan rumahtangga  yang menjadi penghalang kepada penggubalan polisi berdasarkan bukti. Jawatankuasa itu telah menyarankan supaya keganasan rumahtangga turut diberi perhatian di dalam NHMS.
Keganasan rumahtangga mempengaruhi kesihatan mental, fizikal, dan seksual mangsa dan boleh mengancam nyawa
Keganasan rumahtangga boleh menyebabkan kecederaan fizikal, termasuklah yang mengancam nyawa. 58% wanita seluruh dunia yang menjadi mangsa bunuh telah dibunuh oleh pasangan kekasih atau ahli keluarga mereka sendiri, menurut laporan daripada PBB pada tahun 2018.
Tambahan lagi, menurut Pertubuhan Kesihatan Sedunia, wanita yang didera mempunyai risiko lebih tinggi menghidap AIDS, STI, tekanan, kegelisahan, ganngguan tekanan selepas trauma, cubaan membunuh diri, dan banyak lagi masalah kesihatan yang lain berbanding wanita yang tidak didera. Oleh itu dengan mengelakkan dan menangani masalah keganasan rumahtangga akan membantu mengurangkan penyakit-penyakit yang lain dan akhirnya akan meringankan beban sistem penjagaan kesihatan.
Mengumpul data mengenai kelaziman keganasan rumahtangga akan membantu Malaysia untuk memenuhi tanggungjawab di bawah undang-undang antarabangsa, dan selari dengan amalan antarabangsa
Antara tanggungjawab Malaysia di bawah Konvensyen Mengenai Penghapusan Segala Bentuk Diskriminasi Ke Atas Wanita (CEDAW) adalah untuk melaksanakan mekanisme bagi memastikan keadilan dan perlindungan ke atas wanita yang menjadi mangsa keganasan. Pada tahun 2018, Jawatankuasa CEDAW secara khususnya telah menyarankan Malaysia  di dalam Rumus Pemerhatian mereka untuk mewujudkan satu sistem yang mengumpul, menganalisa dan menerbitkan data mengenai keganasan berasaskan gender secara kerap.
Tambahan lagi, salah satu indikator bagi Matlamat Pembangunan Lestari (SDG) Kelima mengenai kesaksamaan gender adalah "perkadaran wanita yang telah berpasangan dan kanak-kanak perempuan berumur 15 tahun dan keatas yang mengalami keganasan fizikal, seksual, atau psikologikal oleh bekas atau pasangan semasa dalam jangkamasa 12 bulan, dalam sebarang bentuk keganasan dan umur."
Dengan merangkumi keganasan rumahtangga di dalam NHMS akan turut membantu pengumpulan data dan laporan di bawah CEDAW dan SDG, lantas membantu Malaysia dalam memenuhi tanggungjawabnya di bawah undang-undang antarabangsa.
Pelbagai negara dan pelaksanaan undang-undang mereka mengumpul data mengenai keganasan rumahtangga secara kerap melalui tinjauan kebangsaan berperwakilan, termasuklah Indonesia, India, Korea Selatan, United Kingdom, Australia, dan Amerika Syarikat.
Tanpa kefahaman yang jelas mengenai keganasan rumahtangga di Malaysia dan juga trend di sebalik impaknya ke atas komuniti, respon kita akan hanya akan kekal pada masa yang singkat.
Dengan merangkumi keganasan rumahtangga di dalam kitaran Tinjauan Kebangsaan Kesihatan dan Morbiditi semasa dan seterusnya, akan menjadi langkah yang lansung dalam mengumpul maklumat kritikal yang kita perlukan untuk menangani keganasan rumahtangga sebagai salah satu masalah kesihatan awam.
###
About Women's Aid Organisation (WAO)
Since 1982, Women's Aid Organisation has provided free shelter, counselling, and crisis support to women and children who experience abuse. We help women and their children rebuild their lives, after surviving domestic violence, rape, trafficking, and other atrocities. Learning from women's experiences, we advocate to improve public policies and shift public mindsets. Together, we change lives.
Call the WAO Hotline at 03 7956 3488 or SMS/WhatsApp TINA at 018 988 8058 if you or someone you know is experiencing abuse. For more information, visit wao.org.my.
For more information, please contact:
Natasha Dandavati, Head of Campaigns (Interim), natasha@wao.org.my
Yap Lay Sheng, Senior Research and Advocacy Officer, laysheng@wao.org.my / 018 274 7042