#JenayahkanMenghendap #MakeStalkingACrime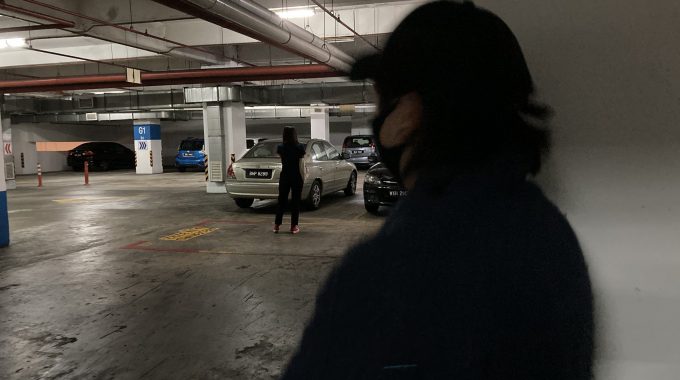 #JenayahkanMenghendap #MakeStalkingACrime
MEMORANDUM OLEH 51 NGO KEPADA:
MENTERI & TIMB. MENTERI DI JABATAN PERDANA MENTERI (PARLIMEN & UNDANG-UNDANG)
Y.B. DATO SRI DR WAN JUNAIDI BIN TUANKU JAAFAR
Y.B. DATUK WIRA MAS ERMIEYATI BINTI SAMSUDIN
21 OKTOBER 2021
"Dia mengekori saya setiap hari, ketika saya pergi dan pulang dari kerja – dia menunggu di luar rumah saya berjam-jam. Dia pernah menghantar lebih 20 pesanan teks kepada saya setiap hari. Dia membuat lebih 10 akaun sosial media untuk menghubungi saya. Dia menghubungi rakan kerja dan ahli keluarga saya. Saya berasa amat takut, dan pernah terfikir untuk membunuh diri."
Ini adalah pengalaman Mawar – seorang mangsa menghendap (stalking) di Malaysia.
Di Malaysia, menghendap MASIH BELUM satu kesalahan jenayah. Tiada ada peruntukan undang-undang bagi mangsa menghendap mendapatkan perintah perlindungan.
Oleh itu, pihak polis tidak dapat melindungi Mawar, atau menghalang pihak yang bertanggungjawab daripada menghendap Mawar.
Ini perlu diubah.
Kami menyeru Kabinet Malaysia, Parlimen Malaysia dan Menteri Undang-Undang untuk menjenayahkan menghendap di Malaysia dengan segera.
Satu kajian 2020 oleh Women's Aid Organisation (WAO) dan Vase.ai menunjukkan lebih satu pertiga rakyat Malaysia pernah dihendap sampai rasa ketakutan. Kes menghendap masih berlaku sewaktu perintah kawalan pergerakan COVID-19 berkuatkuasa.
Banyak negara lain telahpun menjenayahkan menghendap, contohnya: Filipina, Jepun, Australia, Afghanistan, India, Singapura, Mongolia, Amerika Syarikat, Kanada, Afrika Selatan, Jerman, Republik Czech, UK dan Korea Selatan.
Kini sudah wujud sokongan menyeluruh untuk menjenayahkan menghendap di Malaysia. Ini termasuk pelbagai parti politik, agensi-agensi kerajaan, NGO, ahli akademik, dan orang awam.
Sejak awal 2020, draf pindaan undang-undang (pindaan kepada Kanun Keseksaan dan Kanun Tatacara Jenayah) telahpun disediakan oleh Jawatankuasa Anti-Stalking, yang diterajui Bahagian Hal Ehwal Undang-Undang dengan penglibatan agensi-agensi kerajaan lain dan NGO.
Kami menyeru Y.B. bertindak segera, dan pastikan usaha ini tidak tertangguh lagi.
Selagi kita tidak menjenayahkan menghendap, mangsa seperti Mawar – dan ribuan lagi rakyat Malaysia yang dihendap setiap tahun – kekal tanpa perlindungan.
###
#MakeStalkingACrime #JenayahkanMenghendap
_____________________________________________________________________________
MEMORANDUM BY 51 NGOS TO: 
THE MINISTER & DEP. MINISTER IN THE PRIME MINISTER'S DEPARTMENT (PARLIAMENT & LAW)
Y.B. DATO SRI DR WAN JUNAIDI BIN TUANKU JAAFAR
Y.B. DATUK WIRA MAS ERMIEYATI BINTI SAMSUDIN
21 OCTOBER 2021
"He followed me everyday, to and from work – waiting outside my house for hours. He sent me more than 20 text messages a day. He created more than 10 social media accounts to try to reach me. He contacted my colleagues and family members. I felt afraid and lost, and thought about suicide."
This is Mawar's experience of being stalked.
In Malaysia, stalking is NOT yet a crime. And there is no legal provision for stalking survivors to get restraining orders.
Because of this, the police could not protect Mawar, or hold the stalker accountable. 
We must change this.
We call on the Cabinet of Malaysia, Malaysian Parliament, and Law Minister to make stalking a crime in Malaysia.
A study by Women's Aid Organisation and Vase.ai found that over a third of Malaysians have experienced stalking which caused them fear. Stalking cases still occurred throughout the COVID-19 movement control order periods.
Many countries have specific legal provisions on stalking, for example: Philippines, Japan, Australia, Afghanistan, India, Singapore, Mongolia, USA, Canada, New Zealand, South Africa, Germany, Czech Republic, the UK, and South Korea.
There is comprehensive support to make stalking a crime in Malaysia, including support from various political parties, government agencies, NGOs, academics, and the public.
Draft legal language (amending the Penal Code and Criminal Procedure Code) has already been prepared in early 2020 by the Anti-Stalking Committee, led by the Legal Affairs Division (BHEUU) and consisting of other government agencies and NGOs.
We urge you to act swiftly, so this effort is not delayed further.
Until we make stalking a crime, survivors like Mawar – and the thousands of Malaysians who experience stalking each year – remain unprotected.
Disokong oleh / endorsed by:
​​

Women's Aid Organisation (WAO)

Aliran

All Women's Action Society (AWAM)

Angkatan Belia Islam Malaysia (ABIM) / Hal Ehwal Wanita (HELWA) ABIM

Angkatan Wanita Amanah Negara (AWAN) Nasional

Association of Women Lawyers (AWL)

Borneo Komrad

Cahaya Society

Centre for Independent Journalism (CIJ)

EMPOWER Malaysia

ENGENDER Consultancy

FAME

Family Frontiers

Gerakan Belia Se-Punjabi Malaysia (GBSM)

Girl2Leader Malaysia

Justice for Sisters

Klima Action Malaysia – KAMY

KRYSS Network

Liga Rakyat Demokratik

Majlis Gabungan Pertubuhan Wanita Kedah (WANIDA)

Moonlit Ocean Waves

National Council of Women's Organisations (NCWO)

Parlimen Digital

Pergerakan Tenaga Akademik Malaysia (GERAK)

Persatuan Anak Istimewa Sarawak (PERAIS)

Persatuan Kebajikan Bayt Al Rahmah

Persatuan Kesihatan Reproduktif Kelantan (ReHAK)

Persatuan Pesara Kerajaan Sabah

Persatuan Promosi Hak Asasi Manusia (PROHAM)

Persatuan Sahabat Wanita Selangor (PSWS)

Pertubuhan Generasi Aspirasi Pemimpin Wanita Malaysia (GAP.MY)

Pertubuhan Solidaritas

PT Foundation

Purplelily Social Association Kuching

Reproductive Cadre on Sexuality Education & Queries (RCSEQ)

Reproductive Rights Advocacy Alliance Malaysia (RRAAM)

Sabah Reform Initiative (SARI)

Sabah Women Action-Resource Group (SAWO)

Sarawak Women For Women Society (SWWS)

Sisters in Islam (SIS)

Society for Equality, Respect And Trust for All Sabah (SERATA)

Speak Up Malaysia

SPOT Community Project

Stateless children family support group 

Suara Rakyat Malaysia (SUARAM)

Terabai Kenyalang Heritage Association of Sarawak (TKHAS)

The 111 Initiative

Treat Every Environment Special

Wanita Keadilan

Women's Centre for Change

X Ed Malaysia