55 Kumpulan Menyokong Cuti Paterniti Sekurang-kurangnya 7 Hari #7DaysForDads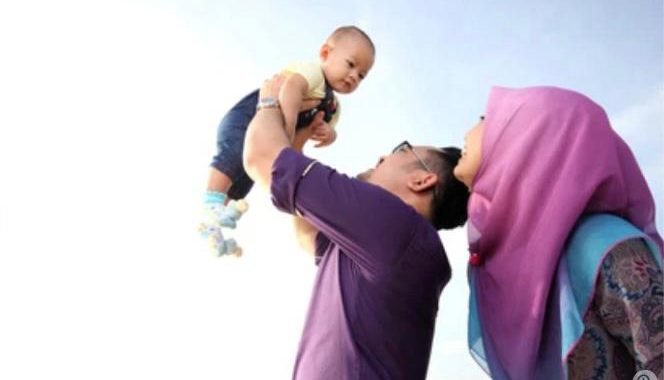 Kami memandang baik kenyataan Menteri Sumber Manusia Datuk Seri M. Saravanan, yang beliau telah memasukkan cuti paterniti 7 hari ke dalam RUU Kerja (Pindaan) 2021.
Kini, bapa-bapa di Malaysia tidak dijamin sebarang cuti paterniti bila anak baru dilahirkan. Akibatnya, ramai bapa tidak dapat bersama dengan isteri dan bayi baru semasa dan selepas bersalin, untuk memberi sokongan dan menjalankan tanggungjawab.
Sebelum ini, kerajaan telah mencadangkan untuk mewujudkan 3 hari cuti paterniti. Tiga hari tidak mencukupi.
Oleh itu, kami menyokong keputusan Menteri untuk meningkatkan tempoh cuti paterniti ke 7 hari dalam RUU Kerja (Pindaan) 2021, dan menyeru Ahli-Ahli Parlimen untuk menyokong peruntukan ini semasa RUU dibentangkan di Dewan Rakyat bulan ini.
Tempoh 7 hari ini akan terpakai untuk pekerja sektor swasta, dan adalah selaras dengan tempoh yang sudahpun dinikmati oleh pekerja sektor awam.
Kajian menunjukkan bahawa kanak-kanak yang mendapat perhatian bapa mempunyai perkembangan kognitif, emosi dan sosial yang lebih baik, serta pencapaian akademik yang lebih cemerlang.
Pengenalan cuti paterniti juga akan menyampaikan mesej bahawa penjagaan anak adalah tanggungjawab bersama ibu dan bapa. Perubahan norma masyarakat ini akan membantu wanita untuk kekal dalam pasaran kerja.
Cuti paterniti telah menjadi kebiasaan di peringkat global. Menurut laporan Pertubuhan Buruh Antarabangsa, 79 daripada 167 negara mempunyai undang-undang yang menjamin cuti paterniti. Filipina dan Singapura mempunyai dua minggu cuti paterniti berbayar. 
Cuti paterniti memanfaatkan kanak-kanak, keluarga, dan negara. Tempoh 7 hari adalah permulaan yang baik.
###
Disokong oleh / Endorsed by:
Women's Aid Organisation (WAO)

Agora Society Malaysia

All Women's Action Society (AWAM)

Angkatan Belia Islam Malaysia (ABIM)

Architects of Diversity (AOD)

Association of Toy Libraries Msia

Association of Women Lawyers (AWL)

Childline Foundation

Consumers Association of Penang

Demokrat Kebangsaan

EMPOWER Malaysia

Family Frontiers

Friends of Sungei Klang Taman Melawati River Three

Gerakan Belia Se-Punjabi Malaysia (GBSM)

IDEAS

Justice for Sisters

Kesatuan Pekerja-Pekerja PKNS

KRYSS Network

Lyceum Society

Malay Forest Officers Union (MFOU)

Malaysia Youths and Students Evolution Johor Branch

Malaysian Digital Economy Consumers Association

MUDA

National Council of Women's Organisations Malaysia (NCWO)

National Union of Transport Equipment & Allied Industries Workers

NEW ERA UNIVERSITY COLLEGE

New Student Movement Alliance of Malaysia

Perak Women for Women Society

Persatuan Pengasuh Berdaftar Malaysia (PPBM)

Persatuan Pengguna Klang

Persatuan Sahabat Wanita Selangor

Pertubahan Wanita Malaysia untuk Kawalan Tembakau dan Kesihatan

Pertubuhan Generasi Aspirasi Pemimpin Wanita Malaysia (GAP.MY)

Pertubuhan IKRAM Malaysia

Pertubuhan Jal Ehwal dan Pelindung Pengguna Sabah (CAPS)

Pertubuhan Usahawan Wanita Millennium Malaysia

Purplelily Social Association Kuching

PWDC

Sabah Timber Employees Union (STIEU)

Sabah Timber Industry Employees Union

Sabah Women's Action-Resource Group (SAWO)

Sahabat Alam Malaysia

Sarawak Women For Women Society(SWWS)

Sisters in Islam (SIS)

Society for Equality, Respect And Trust for All Sabah (SERATA)

Society for the Promotion of Human Rights ( PROHAM)

Sustainable Development Network Malaysia (SUSDEN Malaysia)

Tenaganita

Teoh Beng Hock Trust for Democracy

The 111 Initiative

The KLSCAH Women Division

Third World Network

Undi18

Union of Forestry Employees Sarawak (UFES)

Women's Centre for Change (WCC)
About Women's Aid Organisation (WAO)
Since 1982, Women's Aid Organisation has provided free shelter, counselling, and crisis support to women and children who experience abuse. We help women and their children rebuild their lives, after surviving domestic violence, rape, trafficking, and other atrocities. Learning from women's experiences, we advocate to improve public policies and shift public mindsets. Together, we change lives.
Call the WAO Hotline at 03 3000 8858 or SMS/Whatsapp TINA at 018 988 8058 if you or someone you know is experiencing abuse. For more information, visit wao.org.my.
For more information, please contact:
Yu Ren Chung, Deputy Executive Director, renchung@wao.org.my / 016 718 3247
Rusni Tajari, Senior Advocacy Officer, rusnitajari@wao.org.my  / 013 380 2287