COVID-19 Temporary Measures Bill tabled by the government in July must also protect women's employment, safety and health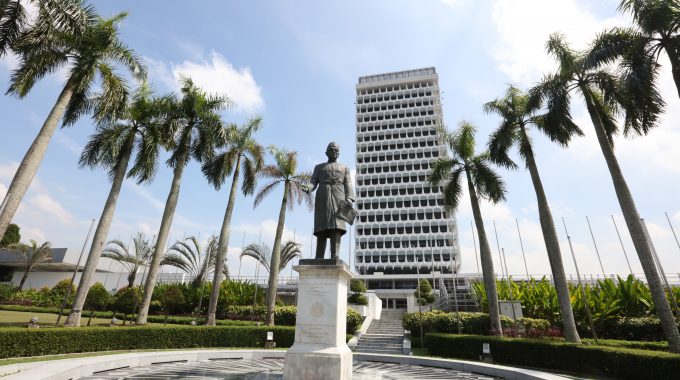 Recently, the Malaysian government has announced the tabling of a RUU Pelaksanaan Langkah Sementara (COVID-19 Temporary Measures Bill) in the July parliamentary seating.
The temporary measures bill sets out to provide economic, social and welfare relief to industries, sectors and people hard hit by the pandemic. It will also outline interim measures to protect the country's population from the pandemic.
Women's Aid Organisation (WAO) lauds this timely short-term measure, and cautions the government to also apply a gender-responsive lens to any relief policies.
The COVID-19 pandemic has eroded gender equality progress in Malaysia, and the bill must address this. The setbacks for women in Malaysia are most pronounced in the three areas of women's employment, safety and health.
First, the rise of unpaid care burden during the pandemic, due to the disruption of care services and facilities, has fallen disproportionately on the shoulders of women. Most alarmingly, in the first quarter labour force statistics released by the Department of Statistics Malaysia recently, Malaysia saw the fastest rate of increase in working-age adults dropping out of the labour force. The majority cite 'family needs' as the primary reason for dropping out. If left unattended, this will reduce the already low labour force participation rates of women in Malaysia, who have traditionally borne the most unpaid care responsibilities.
Second, the pandemic has also led to the rise in gender-based violence, especially incidence of domestic violence. Survivors trapped in the same households also face the disruption of law enforcement services that usually protect their safety.
Finally, women's health, including access to sexual and reproductive health have been marginalised by health authorities who deemed such services secondary. During the MCO, all LPPKN clinics were shuttered, preventing subsidised access to family planning and reproductive health services for large swaths of women and girls.
We urge the government to adopt the following five considerations to prevent the further slide in women's rights and welfare.
The temporary bill must mandate that judicial and legal services, as well as other applicable services designated as essential, must be made available online if lockdown measures were implemented again. During the peak of the pandemic, despite the rise in domestic violence and the critical need for protection on the part of survivors, there has been a lack of clarity around the ability of domestic violence survivors to obtain protection orders during the MCO period. We must be better prepared to protect women's and girls' safety in subsequent waves of infection and lockdown periods by ensuring the continued access to judicial services and critical protection mechanisms.
Currently, other services that are crucial to protecting working parents' employment, as well as women's health and safety have not been formally designated as "essential services" during the MCO period and thus have faced barriers to operating or been completely suspended. This gender-bias must be corrected by explicitly listing such services as essential: (a) family-friendly facilities such as childcare centres, (b) the Industrial Court Malaysia for employees facing unlawful termination, (c) crisis support services for gender-based violence survivors such as hotlines and temporary shelters and (d) secondary healthcare facilities such as the LPPKN-run clinics.
Many critical government functions, including first responders to gender-based violence cases, have been inundated during the pandemic. The relief bill must provide an additional budget for auxiliary and temporary staff to rapidly expand the public sector workforce so that critical government services, including Jabatan Kebajikan Masyarakat (JKM) domestic violence shelters and the processing and issuance of protection orders for domestic violence survivors, can continue to operate smoothly.
The temporary bill must work towards strengthening safeguards for the employment of unpaid caregivers, who face the double burden of paid work and unpaid care. To reduce this burden, the bill must enshrine the right to flexible working arrangements for all non-essential employees during the pandemic, enforceable through the Industrial Court if an employer does not deal with the request in a reasonable manner.
During the MCO, restrictions orders allowing only the lone movement of individuals have disproportionately penalised those with different household configurations, including single parents with multiple children or adult children with multiple dependent parents. Any new interim movement restrictions in the future must be attentive to the needs of different people.
The pandemic has disproportionately affected the employment, health and safety of women in Malaysia. Only a gender-sensitive lens in our COVID-19 policies will ensure that our recovery is inclusive, broad-based and attentive to the needs of different segments of society.
###
Rang Undang-Undang Pelaksanaan Langkah Sementara COVID-19 yang dibentangkan oleh kerajaan pada bulan Julai haruslah melindungi pekerjaan, keselamatan, dan kesihatan kaum wanita.
Baru-baru ini, kerajaan Malaysia telah mengumumkan pembentangan Rang Undang-Undang Pelaksanaan Langkah Sementara di persidangan parlimen pada bulan Julai.
RUU Langkah Sementara akan menggariskan langkah untuk menyediakan pemulihan ekonomi, sosial dan kebajikan kepada industri, sektor-sektor serta individu yang terkesan teruk oleh oleh pandemik. Ia juga akan menggariskan langkah-langkah awal untuk melindungi populasi negara daripada pandemik.
Pertubuhan Pertolongan Wanita (WAO) menyokong langkah jangka masa pendek pada masa yang tepat ini, dan juga langkah berwaspada kerajaan untuk melaksanakan polisi bantuan dari kacamata responsif gender. Pandemik COVID-19 telah menghakis kemajuan kesaksamaan gender di Malaysia, dan RUU ini haruslah menangani isu ini.
Kemunduran dalam kemajuan bagi wanita di Malaysia amat ketara dalam tiga bidang iaitu pekerjaan, keselamatan dan kesihatan untuk wanita.
Pertama, dengan peningkatan beban penjagaan tidak berbayar ketika pandemik oleh kerana kesan kepada perkhidmatan dan kemudahan penjagaan, mengakibatkan kebanyakan beban penjagaan tersebut terpaksa ditanggung oleh wanita. Paling membimbangkan, pada suku pertama statistik tenaga kerja yang dikeluarkan oleh Jabatan Statistik Malaysia baru-baru ini, Malaysia telah menunjukkan peningkatan dengan kadar paling cepat dalam golongan dewasa dalam lingkungan usia bekerja (working age population) yang keluar daripada tenaga kerja (labour force). Majoriti memberikan alasan 'keperluan keluarga' sebagai sebab utama mereka berhenti bekerja. Sekiranya ia dibiarkan tanpa sebarang tindakan, ini akan mengurangkan kadar penyertaan tenaga kerja (labour force participation rate) wanita yang sudah sedia kurang di Malaysia.
Kedua, pandemik ini juga telah mengakibatkan peningkatan dalam kes keganasan berasaskan gender, terutamanya dengan berlakunya kes keganasan rumahtangga, mangsa yang terperangkap di dalam rumah bersama pendera turut berhadapan dengan kesukaran untuk mendapatkan perkhidmatan penguatkuasaan undang-undang bagi melindungi keselamatan mereka.
Akhirnya, kesihatan wanita termasuklah akses kepada kesihatan seksual dan reproduktif yang telah diabaikan oleh pihak berkuasa kesihatan kerana dianggap sebagai perkhidmatan kurang penting. Ketika PKP, kesemua klinik LPPKN ditutup, mengakibatkan akses perancangan keluarga dan perkhidmatan kesihatan reproduktif di bawah pembiayaan kerajaan sukar didapati oleh wanita dan kanak-kanak perempuan.
Kami menggesa kerajaan untuk mengambil lima saranan ini bagi mengelakkan lebih banyak pengabaian ke atas hak asasi dan kebajikan wanita:
RUU sementara harus memberi mandat kepada perkhidmatan perundangan, serta mana-mana perkhidmatan lain yang disenaraikan sebagai penting boleh didapati secara atas talian sekiranya perintah kawalan pergerakan dikuatkuasakan lagi. Ketika kemuncak pandemik, walaupun terdapat peningkatan dalam kes keganasan rumahtangga dan adanya keperluan yang kritikal untuk perlindungan kepada mangsa, wujudnya ketidakjelasan bagi para mangsa keganasan rumahtangga untuk mendapatkan perintah perlindungan ketika tempoh PKP. Kita harus bersedia dengan lebih baik untuk melindungi keselamatan wanita dan kanak-kanak perempuan bagi mengelakkan jangkitan ketika tempoh perintah kawalan pergerakan dengan memastikan akses yang berterusan kepada perkhidmatan perundangan dan mekanisme perlindungan yang kritikal.
Ketika ini, perkhidmatan-perkhidmatan lain yang penting dalam melindungi pekerjaan ibu bapa yang bekerja, termasuklah kesihatan dan keselamatan wanita masih belum disenaraikan sebagai "perkhidmatan penting" ketika PKP menyebabkan mereka terpaksa menghadapai kesukaran untuk beroperasi ataupun terpaksa menangguhkan perkhidmatan sepenuhnya. Ketidakadilan gender ini perlu diperbetulkan dengan menyenaraikan secara khusus perkhidmatan-perkhidmatan penting seperti: (a) kemudahan mesra keluarga seperti pusat jagaan kanak-kanak, (b) Mahkamah Industri Malaysia bagi para pekerja yang dipecat secara tidak sah, (c) perkhidmatan sokongan krisis bagi mangsa keganasan berasaskan gender seperti talian hotline dan rumah perlindungan sementara dan (d) kemudahan penjagaan kesihatan sampingan seperti klinik yang diuruskan oleh LPPKN.
Kebanyakan fungsi kritikal kerajaan, termasuklah barisan hadapan dalam pengurusan kes keganasan berasaskan gender semakin sibuk ketika pandemik. RUU pemulihan haruslah menyediakan peruntukan tambahan untuk pekerja bantuan dan sementara untuk mempertingkatkan tenaga kerja sektor awam yang lebih ramai supaya perkhidmatan kritikal kerajaan, termasuklah menambah rumah perlindungan keganasan rumahtangga Jabatan Kebajikan Masyarakat (JKM) dan juga menambah baik proses permohonan perintah perlindungan ke atas mangsa keganasan rumahtangga agar ianya boleh beroperasi dengan lebih lancar.
RUU sementara haruslah memberi fokus kepada mempertingkatkan perlindungan pekerjaan kepada penjagaan tidak berbayar yang terpaksa berhadapan dengan beban berganda pekerjaan mereka dan juga penjagaan yang tidak berbayar. Untuk mengurangkan beban ini, RUU haruslah menekankan hak untuk bekerja dengan waktu fleksibel kepada kesemua pekerja yang tidak bekerja dalam perkhidmatan penting ketika pandemik, yang dikuatkuasakan melalui Mahkamah Industri sekiranya majikan tidak memberikan kebenaran yang sewajarnya.
Ketika PKP, perintah kawalan pergerakan telah mengakibatkan kesukaran kepada isi rumah yang tertentu, termasuklah ibu atau bapa tunggal dengan anak-anak atau anak-anak dewasa dengan ibu dan bapa bergantung kepada mereka. Sebarang kawalan pergerakan yang baharu pada masa hadapan haruslah memberi perhatian kepada keperluan-keperluan yang berlainan untuk golongan-golongan tertentu.
Pandemik ini telah memberikan tekanan kepada struktur sosial dan telah memberi kesan buruk kepada pekerjaan, kesihatan dan keselamatan wanita di Malaysia. Hanya dengan kacamata sensitif gender dalam mana-mana polisi COVID-19 yang akan memastikan proses pemulihan yang inklusif, dengan asas yang luas serta memberi perhatian kepada keperluan yang berlainan dalam segmen masyarakat yang berbeza-beza.
###
About Women's Aid Organisation (WAO)
Since 1982, Women's Aid Organisation has provided free shelter, counselling, and crisis support to women and children who experience abuse. We help women and their children rebuild their lives, after surviving domestic violence, rape, trafficking, and other atrocities. Learning from women's experiences, we advocate to improve public policies and shift public mindsets. Together, we change lives.
Call the WAO Hotline at 03 7956 3488 or SMS/WhatsApp TINA at 018 988 8058 if you or someone you know is experiencing abuse. For more information, visit wao.org.my.
For more information, please contact:
Natasha Dandavati, Head of Campaign (Interim)
natasha@wao.org.my
Yap Lay Sheng, Senior Research and Advocacy Officer
laysheng@wao.org.my / 60182747042