Enquiries to WAO's domestic violence hotline spike to over 3 times pre-MCO levels, showing need for preparedness for next round of pandemic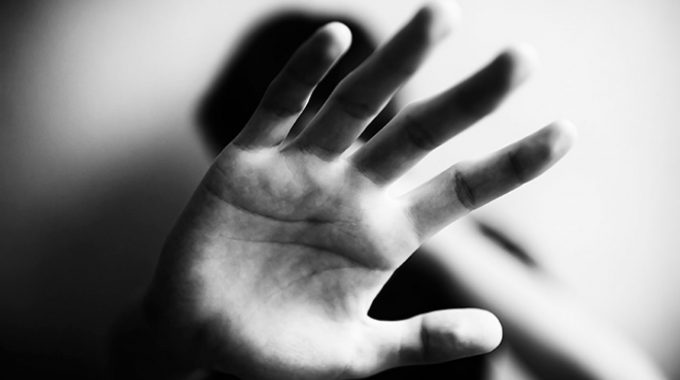 Enquiries to Women's Aid Organisation (WAO) domestic violence telephone and messaging services increased 3.4 times in May compared to pre-MCO levels. Reports of domestic violence to WAO have risen steadily since the start of the COVID-19 pandemic and the implementation of the MCO.
"The sharp rise in domestic violence that we've witnessed during the MCO period is extremely concerning," said WAO Executive Director, Sumitra Visvanathan. "When survivors are put into a situation of isolation with their abusers, this creates circumstances where it is even easier for the abuser to exert control physically, emotionally, and socially."
WAO initially reported a 1.4 times increase in WAO Hotline calls and WhatsApp messaging enquiries from February to March 2020, when MCO came into effect.
Subsequently, WAO observed a much greater spike. Compared to the 250 enquiries WAO received in February, WAO received 898 inquiries in April and 848 inquiries in May, respective increases of 3.6 and 3.4 times the February level.
"The MCO was necessary to control COVID-19, but the government must also recognise that for many women and children home is not a safe haven – but actually quite the opposite," said Sumitra.
The government has taken some positive steps towards ensuring services are available for domestic violence survivors, including through public service announcements (PSAs) by the National Security Council reminding survivors that they can call the Talian Kasih hotline for help, and linking the Ministry of Health's Crisis Preparedness and Response Centre with WAO's Hotline.
However, there have been gaps and uncertainty in the government's response to domestic violence, especially in the first month of the MCO. This included: (i) some enforcement officers are unclear whether they should investigate domestic violence cases, (ii) lack of clarity on how to obtain interim protection orders when courts are closed, (iii) lack of direction to survivors and public on services available and whether survivors could exit their homes, (iv) inadequate availability of temporary shelters, (v) financial aid not adequately targeted for survivors, and (vi) lack of (or diversion of ) resources away from domestic violence services.
Some of these issues (i, ii, iii) had subsequently been addressed, but only a few weeks after the MCO started. Some remain unresolved.
Although the current MCO will come to an end, effects of COVID-19 and the MCO will linger. And we may face similar crises in the future. The government must be better prepared to respond to domestic violence and ensure the critical protection needs of survivors are met.
Such measures include ensuring adequate staffing for the Talian Kasih hotline and a clear mandate for domestic violence protection orders to be applied for and issued online. They also include the issuance of clear SOPs around the continued operation of the Social Welfare Department's shelters and on the required response to domestic violence by designated first responders.
"This pandemic has presented us significant learnings," said Sumitra. "We must use the knowledge gained during the first MCO period to ensure that we are better prepared for future emergencies, and that survivors of domestic violence are not falling through the cracks as we work to contain the health and economic fallouts from COVID-19."
###
Tahap peningkatan tiga kali ganda pertanyaan mengenai keganasan rumahtangga kepada Hotline WAO pada awal PKP menunjukkan keperluan untuk kesiapsiagaan bagi pandemik seterusnya
Pertanyaan mengenai keganasan rumahtangga yang ditujukan kepada talian perkhidmatan Pertubuhan Pertolongan Wanita (WAO) melalui telefon dan WhatsApp telah meningkat 3.4 kali pada bulan Mei berbanding pada tahap awal PKP dijalankan. Laporan mengenai keganasan rumahtangga kepada WAO turut meningkat sejak permulaan pandemik COVID-19 dan permulaan PKP.
"Peningkatan mendadak dalam keganasan rumahtangga yeng telah disaksikan ketika tempoh PKP amat merisaukan," ujar Pengarah Eksekutif WAO, Sumitra Visvanathan. "Apabila pemandiri berada dalam situasi yang meletakkan mereka berada di tempat yang sama dengan pendera, ini akan mewujudkan keadaan yang lebih mudah bagi para pendera untuk mengawal pergerakan mereka secara fizikal, emosi dan juga sosial."
WAO pada awalnya melaporkan 1.4 kali peningkatan dalam panggilan dan pertanyaan WhatsApp melalui Hotline WAO dari bulan Februari hingga Mac 2020, apabila PKP mula dikuatkuasakan.
Kemudiannya, WAO telah mendapati peningkatan yang lebih tinggi. Berbanding hanya 250 pertanyaan yang diterima pada bulan Februari, WAO menerima 898 pertanyaan pada bulan April dan 848 pertanyaan pada bulan Mei. Peningkatan yang dicatatkan adalah 3.6 dan 3.4 kali berbanding pada bulan Februari.
"PKP merupakan satu langkah yang perlu untuk mengawal jangkitan COVID-19, akan tetapi kerajaan juga perlu menyedari bahawa rumah bukanlah tempat yang selamat bagi kebanyakan wanita dan kanak-kanak, malah sebaliknya," kata Sumitra lagi.
Pihak kerajaan telah mengambil beberapa langkah positif dalam memastikan perkhidmatan yang penting masih boleh didapati oleh pemandiri keganasan rumahtangga, termasuklah melalui pesanan khidmat masyarakat (PSA) oleh Majlis Keselamatan Negara yang memberi peringatan kepada pemandiri bahawa mereka boleh menghubungi Hotline Talian Kasih untuk bantuan, dan juga Hotline WAO yang boleh dihubungkan melalui Pusat Kesiapsiagaan dan Tindak Cepat Krisis Kementerian Kesihatan Malaysia.
Walaubagaimanapun, terdapat kekurangan dan ketidakpastian di dalam respon kerajaan ke atas kes keganasan rumahtangga, terutamanya pada bulan pertama PKP dijalankan. Ini termasuklah: (i) sebilangan pegawai penguatkuasa tidak jelas sama ada mereka perlu atau tidak untuk menyiasat kes keganasan rumahtangga, (ii) ketidakjelasan mengenai bagaimana untuk mendapatkan perintah perlindungan interim apabila mahkamah ditutup, (iii) kekurangan panduan bagi para pemandiri dan perkhidmatan awam yang yang tersedia dan sama ada pemandiri boleh untuk keluar dari rumah atau tidak, (iv) kekurangan rumah perlindungan sementara, (v) bantuan kewangan tidak diberikan kepada pemandiri secara terus, dan (vi) kekurangan sumber yang diperuntukkan kepada perkhidmatan keganasan rumahtangga.
Sebahagian daripada isu yang dinyatakan (i, ii, iii) telah pun berjaya ditangani, akan tetapi, ianya hanya diambil tindakan setelah beberapa minggu PKP bermula. Manakala selebihnya masih belum menemui jalan penyelesaian.
Walaupun PKPB akan berakhir, kesan COVID-19 dan PKP terus wujud. Dan kita mungkin akan berhadapan dengan krisis yang sama pada masa hadapan. Kerajaan harus menambahbaik kesiapsiagaan kita dan memberi respon kepada kes keganasan rumahtangga serta memastikan perlindungan diberikan kepada para pemandiri yang memerlukan.
Langkah-langkah khas seperti memastikan bilangan staf yang mencukupi untuk hotline Talian Kasih dan mandat yang jelas bagi perintah perlindungan keganasan rumahtangga yang akan dimohon boleh dibuat secara atas talian. Termasuk juga mengeluarkan SOP yang jelas mengenai operasi berterusan rumah perlindungan di bawah Jabatan Kebajikan Masyarakat dan respon yang perlu diberikan oleh responder pertama kes keganasan rumahtangga.
"Pandemik ini telah memberi kita peluang untuk terus belajar," kata Sumitra. "Kita perlu menggunakan pengetahuan yang kita dapatkan ketika PKP mula dijalankan bagi memastikan persediaan yang lebih baik pada masa hadapan, dan juga para pemandiri keganasan rumahtangga tidak terus dianiaya pada masa kita cuba untuk membendung masalah kesihatan dan ekonomi akibat COVID-19."
###
About Women's Aid Organisation (WAO)
Since 1982, Women's Aid Organisation has provided free shelter, counselling, and crisis support to women and children who experience abuse. We help women and their children rebuild their lives, after surviving domestic violence, rape, trafficking, and other atrocities. Learning from women's experiences, we advocate to improve public policies and shift public mindsets. Together, we change lives.
Call the WAO Hotline at 03 7956 3488 or SMS/WhatsApp TINA at 018 988 8058 if you or someone you know is experiencing abuse. For more information, visit wao.org.my.
For more information, please contact:
Natasha Dandavati, Head of Campaigns (Interim)
natasha@wao.org.my
Yap Lay Sheng, Senior Research and Advocacy Officer
laysheng@wao.org.my / 60182747042