More Than 50% of Malaysian Women Experienced Gender Discrimination in the Workplace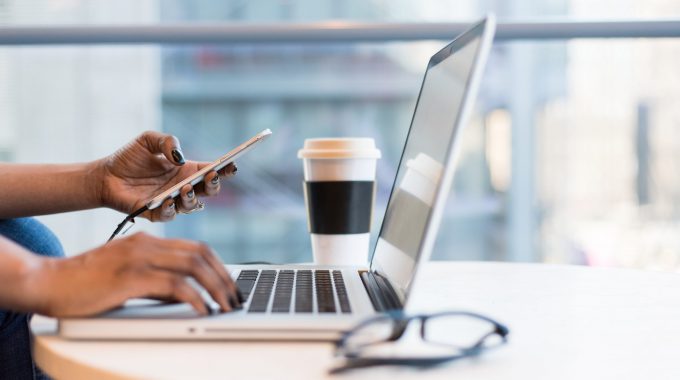 New Survey Research by Women's Aid Organisation (WAO) and research agency Vase.ai Supports the Urgent Call to Amend the Employment Act 1955
56% of Malaysian women have experienced at least one form of gender discrimination in the workplace, according to the "Voices of Malaysian Women On Discrimination & Harassment in the Workplace" survey, undertaken by the Women's Aid Organisation (WAO) in collaboration with research agency Vase.ai. This includes receiving comments or questions about their marital status or plans to start a family, being passed over for promotion in favour of less qualified colleagues, and being asked to do tasks that are not asked of male colleagues, such as making coffee and preparing refreshments.
The survey, based on the insights from 1,010 Malaysian women, sought to understand the prevalence of and women's experiences with workplace harassment and discrimination.
WAO's Head of Campaigns, Natasha Dandavati, highlighted that 47% of women were asked about their marital status during a job interview, while 1 in every 5 women were questioned on their ability to perform certain tasks as a woman. About 55% of women said their child's father was given either less than one week of paternity leave or no paternity leave at all, with 55% of women indicating that the given paternity leave was insufficient. 
According to WAO, the survey results support the critical need for policy change – including passing amendments to the Employment Act 1955 in the next Parliament session.
"There is a need for provisions to protect against [gender] discrimination, as well as for greater maternity leave, paternity leave, and other policies that allow for the more equal sharing of care responsibilities and that facilitate women staying in the workforce," Sumitra said.
According to the World Bank, female labour force participation rate in 2019 was 55%, far below the male labour force participation rate of 81%. Discrimination, harassment, and the greater unpaid care burden on women are among the common reasons for women's low participation in the workforce, and these affect both women employees as well as women seeking employment.
Aligned with the rollout of the survey findings, WAO reiterated its call for five key amendments to the Employment Act 1955 in the upcoming November Parliament session, that is to: 
Introduce at least seven days of paid paternity leave in the private sector;

Extend paid maternity leave in the private sector from 60 to 90 days; 

Introduce prohibitions against discrimination based on gender, race, religion, and disability status for employees and job seekers; 

Introduce the right to request for flexible working hours and be protected from discrimination as a result of doing so; and 

Strengthen protections against sexual harassment in the Employment Act 1955, in addition to passing an independent Sexual Harassment Act.
The complete survey results are available at: https://vase.ai/resources/womens-rights/. WAO's report on the survey results is available here.
The survey was administered to Vase.ai, a leading digital consumer research company in Malaysia. Since its inception, it has provided consumer insights to more than 100 enterprises and GLCs, and its public opinion data is frequently published in major publications.
"Every" by Vase.ai is a consumer innovation platform that enables organisations to innovate together with consumers in real-time. Every can also be used for rapid public opinion polling, with the capability to collect opinions from 1,000+ nationally representative Malaysians in hours. Organisations are using Every to build better products, brands, and public policies together with the people, for the people.
With Every, the Vase Data-Trust Initiative was born. The Vase Data-Trust initiative mission is to open up our internal researches' proprietary datasets to the public and allow organisations to analyse, find insights, and publish results.
Respondents for this survey were randomly sampled based on predictive analysis. Respondents aged between 24 to 55 years old were quota sampled according to census statistics on race and region by gender. These respondents were required to be active in the workforce within the last five years to participate in the survey.
"With rapid changes happening around us, we aim to make consumer opinions easily and quickly accessible to everyone, especially to help drive data-driven decision and policies for all entities," said Julie Ng, Co-Founder of Vase.ai.
The survey form part of the #ABetterCountryForWomen campaign co-conceptualised by WAO and public relations and communications agency, Perspectives Strategies, towards the call to amend the Employment Act 1955. WAO's advocacy work is supported by Yayasan Sime Darby.
###
About Women's Aid Organisation (WAO)
Since 1982, Women's Aid Organisation has provided free shelter, counselling, and crisis support to women and children who experience abuse. We help women and their children rebuild their lives, after surviving domestic violence, rape, trafficking, and other atrocities. Learning from women's experiences, we advocate to improve public policies and shift public mindsets. Together, we change lives.
Call the WAO Hotline at 03 7956 3488 or SMS/WhatsApp TINA at 018 988 8058 if you or someone you know is experiencing abuse. For more information, visit wao.org.my.
For more information, please contact:
Natasha Dandavati, Head of Campaigns
natasha@wao.org.my 
Rusni Tajari, Senior Advocacy Officer
rusnitajari@wao.org.my/ 60133802287