Prihatin stimulus package does not reach women who are most at-risk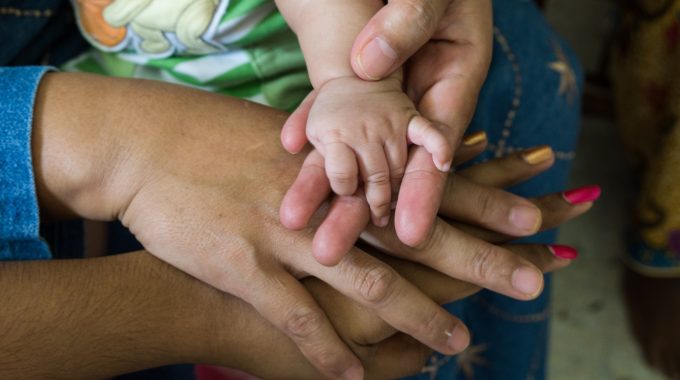 Many women will fall through the cracks of the recently announced stimulus package, which fails to account for those most exposed to the fallout from the COVID-19 outbreak.
The scope of the stimulus package must be widened to meet the needs of those individuals most susceptible to losing their livelihoods, including female-headed households, domestic violence survivors, women workers in vulnerable employment, and at-risk non-citizens living in Malaysia.
Existing programmes either exclude altogether these segments of society, or are poorly calibrated to meet the specific needs of these groups. We are living through extraordinary times, and this demands a divergence from the status quo. We call for the government to finetune its policies to address the following areas of concern:
Extend the wage subsidies programme to women in vulnerable employment
Ensure the poor, especially at-risk women, have access to cash transfers if they don't qualify for the BPN programme
Provide additional relief so that withdrawals from EPF savings, which covers a narrow working population and are lower for women workers, are used only as a last resort
Ensure access to relief for non-citizens in need, including foreign wives who are domestic violence survivors
Private sector to be encouraged to fund these initiatives
Design a social safety net that empowers at-risk women
The government must extend the wage subsidies programme to women in vulnerable employment
The most critical component of the Prihatin package for workers is the wage subsidy policy. For firms suffering more than 50% in income, the government will subsidise a monthly wage of RM600 per employee whose earnings are below RM4,000.
This wage subsidy policy narrowly targets workers in formal employment, ignoring a substantial segment of individuals in vulnerable employment, including the self-employed, informal workers, and unpaid family workers, who are disproportionately women. Over one-fourth of working women—25.88%—fall under this category of vulnerable employment, as compared to the 20.9% of the male labour force that comprises this category. The effects of the discrepancy in the types of work undertaken by men and women can be seen more starkly during crises such as the current pandemic.
The penalisation of women in vulnerable employment is even more evident in light of the proposal to provide RM500 transfers to 120,000 e-hailing drivers, who are predominantly self-employed men. By contrast, transfers to other impacted self-employed individuals, such as cleaners or those providing childcare or catering services on a freelance basis—who tend to be women—are not accounted for under the stimulus package.
Policymakers need to recognise that these socioeconomic effects also intersect with other forms of vulnerabilities. For a single female-headed household, a loss in self-employment income spells disaster for the entire household, including children. For domestic violence survivors, an income loss will leave them totally dependent on the abuser in households already suffering from stark gender inequalities.
The government must ensure the poor, especially women at-risk, have access to cash transfers if they don't qualify for the BPN programme
A recent poll of 20 former residents of WAO's shelter found that 70% of the women have suffered a loss of income during the MCO period, with 30% experiencing a complete loss of income. Overall, Malaysian women are more likely to be unemployed than men, and the current crisis will exacerbate the gap.
Despite this, many of these women won't have access to the proposed Bantuan Prihatin Nasional (BPN) cash transfers for B40 and M40 households. For B40 households already covered by the Bantuan Sara Hidup (BSH) programme, the cash transfers will directly be transferred into a representative's bank account, usually the male head of household. The same applies to M40 households whose bank accounts are registered with the Inland Revenue Board (LHDN).
Direct transfers to the male head of household will greatly disadvantage domestic violence survivors; for example, survivors who are in the process of obtaining a divorce from their abusive husband and who cannot yet classify themselves as single will not receive anything. Similarly, many women still living in abusive situations and who lack access to joint financial resources won't receive the benefit of a direct transfer made to their husbands' bank accounts; this is particularly troublesome during the MCO period, where women and children are trapped at home with abusers and may not have the economic independence needed to leave.
In order to ensure that the cash transfer programme reaches those most in need—including female heads of household, domestic violence survivors, and women in poor and rural households—we recommend that the government expands access to these transfers in a number of ways, including by allowing women who would otherwise be ineligible to apply for the benefit outside of existing programmes with a supporting letter from a gazetted shelter or other designated organisation. Additionally, we implore the government to implement other measures to ensure benefits are accessible to women in need—such as designing the application process to make it clear to applicants that either adult qualifies as the household representative—to improve the financial access to women most in-need.
The government must ensure they are providing adequate relief so that withdrawals from EPF savings, which cover a narrow working population and are lower for women, are used only as a last resort
Under the I-Lestari programme, EPF contributors (the majority of which are formally employed workers) are allowed to withdraw up to RM500 from Account 2 for the next 12 months, amounting to RM6,000 in total.
However, WAO is concerned that only a very small working population qualifies under this policy, comprising 4.9 million active male EPF contributors and even more narrowly, 3.3 million active female EPF contributors. Together, this covers only 54% of our labour force, leaving a sizable minority behind.
In terms of total savings, 26.51% of these active female contributors and 25.05% of the male contributors have less than RM10,000 in their EPF accounts. As this lower income group is most likely to rely on i-Lestari, a withdrawal of RM6,000 effectively depletes 60% of all pension savings for a quarter of all active EPF contributors.
Given the reality of the i-Lestari's limited coverage, and already tightened household financial conditions, WAO would like to emphasise that adequate alternative relief must be provided so that individuals currently facing income reduction or instability—especially female heads of household, domestic violence survivors, and other groups of the working population—are not forced to deplete what already may be a low level of EPF savings.
The government must ensure access to relief for non-citizens in need, including foreign wives who are domestic violence survivors
Currently, the relief measures in the government's stimulus package are available only to Malaysians. The government must make some provisions for non-citizens in need, such as the foreign wives of Malaysian men who are domestic violence survivors. Such an individual—despite in some cases having been in the country for many years and having Malaysian children–would not be entitled to direct payments.
Similarly, women foreign workers may be facing disruption or uncertainty in their employment and may additionally face higher risks of abuse, without having any access to economic relief that could be critical for them.
The government should supplement the existing stimulus measures with additional relief for foreign citizens in need, which could be administered through designated organisations.
WAO is more than willing to play our part
Apart from continuing to care for women in need, WAO is also looking to introduce the Level-Up Programme, which measures and improves gender equality in organisations. We aim to roll this out to GLCs and corporates, which will pay a fee out of their training budget. All fees earned will go towards strengthening our programmes to support women and children in need.
Private sector to partially fund these initiatives
Apart from using the resources available to the government, another channel that should be tapped is the private sector. There are organisations which are flourishing during the pandemic and are in a position to assist in this time of need. Tax incentives can be extended to individuals or organisations who contribute cash towards women in need as short term relief as well as provide employment opportunities for long-term financial sustenance.
Now is the time to design a social safety net that empowers women most at risk
The gender-bias embedded in the current stimulus package is extremely concerning. WAO recommends that the government strengthen the stimulus package through additional measures that reach the most at-risk, regardless of one's current employment status and taking into account the lived realities faced by female heads of household, self-employed women, and domestic violence survivors.
It is the people who have the least who need the most help. They are the ones who live from hand-to-mouth even during normal times. And who now stand to be bereft of even basic necessities – food and shelter. We have never been a nation to turn our back on those in need.
We should use this opportunity to implement a longer-term social safety net that accounts for and empowers often-overlooked segments of society. Only a non-discriminatory, gender-inclusive stimulus package will allow our society to emerge intact, perhaps even stronger, from this crisis.
###
Pakej Rangsangan Prihatin tidak sampai ke kumpulan wanita yang paling berisiko
Kebanyakan wanita akan tercicir dari mendapat manfaat pakej rangsangan yang telah diumumkan oleh kerajaan baru-baru ini, kerana ianya gagal untuk mengambil kira golongan yang paling terkesan akibat daripada penularan COVID-19.
Skop sasaran pakej rangsangan perlu diperluaskan bagi membantu golongan dan individu yang paling terdedah dan berisiko untuk kehilangan tempat bergantung, termasuklah wanita yang menjadi ketua keluarga, pemandiri keganasan rumahtangga, pekerja wanita tidak mempunyai pendapatan tetap, dan warga asing yang berisiko yang tinggal di Malaysia.
Program-program yang sedia ada telah mengasingkan segmen-segmen masyarakat ini, atau pelaksanaannya tidak menjawab kepada keperluan kumpulan-kumpulan yang terlibat. Kita sedang menghadapi masa yang sukar, dan golongan-golongan ini memerlukan perhatian khusus berdasarkan keadaan semasa. Kami menyeru kerajaan untuk memperbaiki polisi negara bagi menangani kebimbangan dalam perkara-perkara berikut:
Meluaskan program subsidi pendapatan kepada wanita yang tidak mempunyai pendapatan tetap.
Memastikan golongan miskin, terutamanya para wanita yang memerlukan, untuk mendapatkan akses kepada pemindahan wang sekiranya mereka tidak berkelayakan untuk program BPN.
Menyediakan bantuan tambahan supaya pengeluaran daripada simpanan KWSP, yang hanya merangkumi populasi bekerja yang sedikit dan lebih rendah bagi pekerja wanita, hanya digunapakai sebagai pilihan terakhir.
Memastikan akses bantuan kepada warga asing yang tidak berkemampuan, termasuklah isteri yang bukan warganegara yang juga pemandiri keganasan rumahtangga.
Sektor swasta digalakkan untuk membiayai inisiatif-inisiatif ini.
Membentuk perancangan keselamatan sosial yang memberdayakan golongan wanita paling berisiko
Kerajaan perlu meluaskan sasaran program subsidi pendapatan kepada wanita yang tidak berpendapatan tetap
Komponen yang paling kritikal dalam pakej Prihatin bagi pekerja adalah polisi subsidi pendapatan. Bagi syarikat yang mengalami kerugian lebih daripada 50% pendapatan, kerajaan akan memberikan subsidi pendapatan bulanan sebanyak RM600 untuk setiap pekerja yang berpendapatan di bawah RM4,000.
Polisi subsidi pendapatan ini hanya menyasarkan para pekerja yang berpendapatan tetap dan mengabaikan kebanyakan golongan individu yang tidak berpendapatan tetap termasuklah mereka yang bekerja sendiri, pekerja tidak rasmi, dan pekerja domestik tidak berbayar, yang kebanyakannya terdiri daripada wanita. Lebih satu per empat daripada wanita yang bekerja – 25.88% – tergolong dalam kategori berpendapatan tidak tetap, bebanding 20.9% tenaga kerja lelaki yang turut berada dalam kategori yang sama. Kesan daripada perbezaan jenis pekerjaan yang dilakukan oleh lelaki dan wanita boleh dilihat dengan lebih jelas ketika krisis pandemik yang melanda sekarang.
Kesukaran yang dialami oleh wanita yang tidak berpendapatan tetap ini menjadi lebih ketara dengan cadangan pemberian RM500 kepada 12,000 pemandu e-hailing, yang majoritinya terdiri daripada golongan lelaki yang bekerja sendiri. Bezanya, bantuan kepada individu yang bekerja sendiri, seperti pembantu kebersihan, pengasuh kanak-kanak, atau penyedia makanan yang kebanyakannya terdiri daripada wanita tidak diberikan perhatian di bawah pakej rangsangan ini.
Penggubal polisi perlu maklum bahawa kesan sosioekonomi yang juga berkait rapat dengan pelbagai bentuk kesukaran yang lain. Bagi ibu tunggal yang menjadi ketua keluarga, kehilangan pendapatan merupakan satu kesukaran kepada seluruh keluarga, termasuklah anak-anak. Bagi pemandiri keganasan rumahtangga, kehilangan mata pencarian akan mendesak mereka untuk bergantung sepenuhnya kepada pendera di dalam isi rumah yang pada asasnya tidak mengamalkan kesaksamaan gender.
Kerajaan harus memastikan golongan miskin, terutamanya golongan wanita yang paling berisiko, mempunyai akses kepada pemindahan wang tunai sekiranya mereka tidak berkelayakan untuk program BPN.
Satu tinjauan yang dilakukan ke atas 20 bekas penghuni rumah perlindungan WAO mendapati 70% daripada mereka menghadapi kesukaran akibat kehilangan mata pencarian ketika PKP dikuatkuasakan, dengan 30% daripada mereka hilang mata pencarian sepenuhnya. Secara keseluruhannya, wanita di Malaysia lebih cenderung untuk kehilangan pekerjaan berbanding lelaki, dan krisis yang sedang berlaku ini akan melebarkan lagi jurang perkerjaan antara gender.
Walaupun dengan keadaan ini, kebanyakan wanita tidak mendapat akses kepada Bantuan Prihatin Nasional (BPN) yang mencadangkan bantuan wang tunai kepada golongan keluarga B40 dan M40. Bagi golongan B40 yang sedang menerima Bantuan Sara Hidup (BSH), bantuan tunai akan dipindahkankan ke dalam akaun bank mereka, yang kebiasaanya adalah ketua keluarga lelaki. Perkara yang sama dilaksanakan untuk golongan M40 yang mana akaun bank mereka telah didaftarkan di bawah Lembaga Hasil Dalam Negeri (LHDN).
Pemindahan terus kepada ketua keluarga lelaki akan meminggirkian pemandiri keganasan rumahtangga; contohnya, pemandiri yang sedang menjalani proses penceraian dengan suaminya yang juga pendera, dan tidak boleh mengklasifikasikan dirinya sebagai bujang, tidak boleh untuk menerima sebarang bantuan. Tambahan lagi, kebanyakan wanita masih lagi hidup dalam situasi yang mendera dan kekurangan akses kepada kemudahan kewanagan bersama (joint financial resources) tidak akan menerima sebarang bantuan yang dipindahkan ke akaun bank suami mereka; keadaan ini amat menyusahkan ketika jangkamasa PKP, di mana wanita dan kanak-kanak terperangkap di rumah bersama-sama dengan pendera dan berkemungkinan besar tidak mempunyai kemudahan kewangan untuk melarikan diri.
Bagi memastikan program pemindahan tunai disalurkan kepada mereka memerlukan – termasuklah ketua keluarga wanita, pemandiri keganasan rumahtangga, dan wanita miskin yang tinggal di pedalaman – kami menyarankan supaya kerajaan meluaskan akses kepada pemindahan wang ini kepada beberapa cara yang lain, termasuklah membenarkan wanita yang tidak berkelayakan untuk memohon bantuan melalui program sedia ada, untuk mendapatkan akses melalui surat sokongan daripada pusat perlindungan yang telah diwartakan atau mana-mana organisasi yang lain. Tambahan lagi, kami juga memohon kerajaan supaya melaksanakan langkah-langkah lain untuk memastikan bantuan boleh diakses oleh wanita yang memerlukan – seperti mewujudkan proses permohonan yang jelas membolehkan para pemohon dewasa atau wakil isi rumah (tidak kira lelaki atau wanita) – bagi menambahbaik akses kewangan kepada para wanita yang memerlukan.
Kerajaan harus memastikan mereka menyediakan bantuan yang mencukupi supaya pengeluaran simpanan KWSP, yang hanya meliputi populasi bekerja yang sedikit dan lebih rendah untuk wanita, hanya digunakan sebagai pilihan yang terakhir
Di bawah program I-Lestari, pencarum KWSP (majoritinya terdiri daripada pekerja tetap) dibenarkan untuk membuat pengeluaran sehingga RM500 daripada Akaun 2 untuk jangkamasa 12 bulan, yang membawa jumlah RM6,000 secara keseluruhan.
Walaubagaimanapun, WAO bimbang hanya sedikit populasi bekerja yang berkelayakan untuk program ini, yang terdiri daripada 4.9 juta pencarum KWSP aktif lelaki dan lebih sedikit, 3.3 juta pencarum KWSP aktif wanita. Kedua-duanya, hanya merangkumi 54% daripada tenaga kerja, lantas menjadikan selebihnya adalah minoriti yang tidak berkelayakan.
Dari segi jumlah simpanan, 26.51% pencarum aktif wanita dan 25.05% pencarum lelaki memiliki kurang daripada RM10,000 di dalam akaun KWSP mereka. Oleh kerana golongan berpendapatan rendah adalah golongan yang akan bergantung kepada I-Lestari, pengeluaran sebanyak RM6,000 akan mengurangkan 60% daripada keseluruhan simpanan pencen dalam masa setahun bagi kesemua pencarum aktif KWSP.
Dengan realiti keterangkuman terhad I-Lestari, serta keadaan kewangan isi rumah yang mendesak, WAO ingin menekankan bahawa bantuan alternatif yang mencukupi perlu disediakan supaya individu yang mengalami pengurangan pendapatan atau ketidakstabilan – terutamanya ketua keluarga wanita, pemandiri keganasan rumahtangga, dan golongan populasi bekerja yang berisiko yang lain – tidak terdesak untuk menggunakan simpanan KWSP mereka yang tidak terlalu banyak itu.
Kerajaan harus memastikan akses kepada bantuan untuk bukan warganegara yang memerlukan, termasuklah isteri bukan warganegara yang juga pemandiri keganasan rumahtangga
Ketika ini, langkah-langkah bantuan di dalam pakej rangsangan kerajaan tersedia hanya kepada rakyat Malaysia. Kerajaan harus memperuntukkan bantuan kepada mereka yang bukan warganegara yang memerlukan, seperti isteri bukan warganegara kepada lelaki Malaysia yang menjadi pemandiri keganasan rumahtangga. Individu-individu ini – walaupun sesetengah kes ada yang sudah tinggal di dalam negara untuk beberapa tahun dan mempunyai anak warganegara Malaysia – tidak berkelayakan untuk bantuan secara terus.
Pada masa yang sama, pekerja asing wanita berkemungkinan juga mengalami kesukaran atau ketidaktentuan dan berisiko menjadi mangsa penderaan, tanpa sebarang akses kepada bantuan ekonomi yang sangat kririkal kepada mereka.
Kerajaan perlu menambah langkah-langkah bantuan rangsangan dengan bantuan tambahan kepada warganegara asing yang memerlukan, yang boleh dipantau oleh organisasi yang terpilih.
WAO lebih dari bersedia untuk memainkan peranan kami.
Selain meneruskan bantuan untuk menjaga kebajikan wanita yang memerlukan, WAO juga ingin memperkenalkan Program Level-Up, yang akan mengukur dan menambahbaik kesamarataan gender dalam sesebuah organisasi. Kami berhasrat untuk menjalankan program ini dengan GLC dan badan korporat, yang ingin melaburkan sebahagian dari peruntukan latihan mereka. Kesemua bayaran yang diterima akan digunakan untuk memperkasakan lagi program-program yang membantu wanita dan kanak-kanak yang memerlukan.
Galakan kepada sektor swasta untuk membiayai sebahagian daripada inisiatif-inisiatif ini
Selain daripada menggunakan sumber yang sedia ada oleh kerajaan, antara sumber lain yang boleh digunakan adalah daripada sektor swasta, Masih terdapat organisasi-organisasi yang menjana keuntungan ketika pandemik ini berlaku dan berkeupayaan untuk membantu pada masa yang memerlukan. Insentif cukai boleh diberikan kepada mana-mana individu atau organisasi yang boleh menyumbang wang tunai kepada wanita yang memerlukan sebagai bantuan jangka masa pendek serta menyediakan peluang pekerjaan sebagai bentuk bantuan kewangan jangka masa panjang.
Sekarang adalah masa untuk membentuk perancangan keselamatan sosial yang akan memperkasakan golongan wanita yang berisiko
Ketidakadilan gender di dalam pakej rangsangan yang telah dibentangkan agak membimbangkan. WAO menyarankan supaya kerajaan memperkasa pakej rangsangan ini melalui langkah-langkah tambahan yang merangkumi golongan yang paling berisiko, tanpa mengira status pekerjaan dan mengambil kira realiti hidup yang dihadapi oleh ketua keluarga wanita, wanita yang bekerja sendiri, serta pemandiri keganasan rumahtangga.
Mereka yang mengalami kesukaran adalah golongan yang paling memerlukan bantuan. Mereka terdiri golongan yang 'kais pagi makan pagi' walaupun dalam ketika waktu biasa dan kini semakin memerlukan bantuan keperluan asas – makanan dan tempat tinggal. Kita bukanlah sebuah negara yang mengabaikan golongan yang memerlukan.
Kita perlu memanfaatkan peluang ini untuk melaksanakan perancangan keselamatan sosial jangka masa panjang yang menitikberatkan pemerkasaan golongan-golongan yang kebiasaannya terlepas pandang oleh masyarakat. Hanya pakej rangsangan yang bebas diskriminasi dan inklusif gender sahaja yang akan membolehkan masyarakat kita kekal bersatupadu, malah menjadi lebih kuat akibat dari krisis ini.
###
关怀人民经济振兴配套并无惠及面临最需要援助的女性
政府近期宣布的经济振兴配套忽略了许多女性,并没有真正惠及因新冠肺炎(COVID-19)疫情暴发,受到最大冲击的一群。
振兴配套的范围应该被扩大,以填补最容易受影响,并因此失去生计之群体的需求,其中包括女户主家庭、家暴幸存者、弱势就业的女性劳动者和居住在大马,处于风险中的非公民。
现有的计划若非全然排除这个阶层的人士,就是缺乏针对性的举措,以应付这个群体的特定需求。我们正经历非常时期,急须背弃现状。
我们呼吁政府,调整相关政策,以回应以下的关注领域:
扩大弱势就业女性的工资补贴。
确保贫穷者,尤其是处于危机中的女性有办法获得现金汇款,如若她们不符合国家关怀援助金(BPN)的申请条件。
提供额外的救济方案,让保障少数工作人口,对女性工作者尤其微薄的公积金储蓄在万不得已时,才派上用场。
确保需援助非公民,包括遭受家暴的外籍太太获得救济。
鼓励私人界资助以上倡议。
为有需要支援的女性建立更巩固的社会安全网
政府须扩大弱势就业女性的工资补贴
对打工族而言,关怀配套里最关键的部分是工资补贴计划。在这项计划下,盈利减半的企业,每一名月收入低于4000令吉的员工可获政府补贴每月600令吉。
这项工资补贴计划仅针对正式员工,忽视了大量弱势就业的群体,包括自雇人士、非正式员工及无酬家属工作者,而这个群体不成比例地以女性居多。超过1/4的就业女性(25.88%)属于弱势就业,而属于这个类别的男性劳工占20.9%。在诸如全球性大流行病(Pandemic)这样的危机时刻,男性和女性的工种差异所带来的影响更为显而易见。
在政府宣布12万名电召车司机可获得500令吉援助金时,弱势就业女性的劣势再次被凸显。该领域以男性自雇人士为主导,相对地,其他也受到冲击的自雇人士如清洁工人、保姆或以自由身提供餐饮服务的群体以女性居多,她们并没有在振兴配套下获益。
政策制定者必须意识到,这样的社会经济效应与其他类型的不安全因素是交织在一起的。以一个女户主家庭为例,失去自营收入将招致整个家庭的灾难,孩童也将受害。至于家暴幸存者,失去收入意味着承受着极端性别不平等的她们,丧失离开施暴者的条件。
政府必须确保贫穷者,尤其是危难中的女性获得现金汇款,如若她们不符合国家关怀援助金的申请条件
近期的一项调查涉及曾在妇女援助组织庇护所居住的20位女性,结果显示有70%女性在行动管制令期间,收入减少,其中30%全无收入。总归而言,相比男性,大马女性更容易失业,而现时所面对的危机,加剧了这项差距。
尽管如此,这当中的许多女性无法获得国家关怀援助金(BPN)为B40和M40家庭提供的现金汇款。符合生活援助金(BSH)资格的B40家庭,BPN将会自动汇入家庭代表的银行户头,而他通常是一个家庭里的男户主。同样的,银行户头已登记在内陆税收局(LHDN)的M40家庭,也会自动收到汇款。
直接汇款至男户主的银行户头,无疑是将家暴幸存者置于劣势。举例而言,正在办理离婚手续但尚未正式恢复单身的幸存者,无法在这样的情况下获得任何援助。同样地,许多正在受暴的女性,缺乏获得联合财务资源的机会,援助金直接汇入丈夫的银行户头,她们无法获得任何好处。这在行动管制令期间尤其棘手,妇女和孩童被迫与施暴者困在同一个空间,而她们无法达至经济独立,创造逃离所需的条件。
为了确保现金汇款计划能惠及真正有需要的群体——包括女户主家庭、家暴幸存者、贫困女性和农村家庭,我们建议政府在多方面扩大汇款的范围,包括允许不符合资格的女性出示庇护所或指定组织的信函,以申请现有计划以外的援助。另外,我们恳求政府制定其他措施,以帮助有需要的女性,比方说设置申请流程,明确地向申请者说明任何一位成人都可以是家庭代表,以此改善相关女性的财务困境。
政府必须提供额外的救济方案,让保障少数工作人口,对女性工作者尤其微薄的公积金储蓄在万不得已时,才派上用场。
透过i-Lestari计划, 公积金会员(绝大多数是正式雇员)被允许在接下来的12个月,每月从第二户头提取最多500令吉作为应急之用, 1年下来,可提取的总金额为6000令吉。
然而,妇女援助组织关注的是,只有小部分的工作人口符合这项计划的申请资格,其中包括490万活跃男性公积金会员,和330万活跃女性公积金会员。两者总合仅占全马劳动人口的54%,落下数量庞大的少数群体。
就数额而言,26.51% 活跃女性会员和25.05% 活跃男性会员的公积金储蓄少于1万令吉,而这样的低收入阶级却是对i-Lestari有最迫切需求的群体,他们透过此计划提取6000令吉,意味着提早动用了退休金总额的60%,而这个群体占所有公积金活跃会员的1/4。
有鉴于 i-Lestari的覆盖范围有限,民众的家庭财务状况吃紧,妇女援助组织在此强调,政府必须提供适当的额外救济方案,以便目前正面临收入减少或不稳定——尤其是女户主家庭、家暴幸存者及有需要的工作人口,免于在逼于无奈下,耗尽为数不多的公积金储蓄。
政府必须确保需援助的非公民,包括遭受家暴的外籍太太获得救济。
目前,振兴计划里的救济措施仅开放予马来西亚公民。政府必须针对需援助的非公民,比方说嫁给大马男性却不幸遭遇家暴的外籍太太,制定一些条例。这个群体——尽管部分个案已在大马定居多年,并且育有大马籍孩子,仍旧没有资格获得直接拨款。
同样地,女性客工在就业上也可能面对中断或不确定性,让她们加倍容易受到伤害,无法获得经济援助有可能将她们推入深渊。
政府应在现有的振兴计划里追加为需援助外籍人士特设的额外措施,并交由指定的组织管理。
妇女援助组织非常乐意在此事件上发挥作用
关注处于危机中的女性之余,妇女援助组织也期待推介"升级计划"(Level-Up Programme)——在各个组织、团体里评估和促进性别平等。我们有意在愿意从培训预算中支出费用的政府关联企业(GLCs)和其他企业推行这项计划,所得将用作强化其他项目,持续支援有需要的女性及孩童。
私人界局部资助以上倡议
除了政府的可利用资源,另一个可使用的渠道来自私人界。全球大流行病暴发期间,不乏生意蒸蒸日上的企业,危难时刻,他们正好是有能力伸出援手的单位。税收激励可扩大至向有需要的女性捐助现金作为短期救济,或为她们提供工作机会以维持长远生计的个人或团体。
现在正是时候,为有需要支援的女性建立更巩固的社会安全网
我们极度关注深植于现有振兴配套的性别偏见。妇女援助组织建议政府,透过触及社会最有需要援助一群的额外措施,强化此振兴配套。撇除个人现时的就业状况,将女户主家庭、女性自雇人士和家暴幸存者等群体的特殊情况考虑在内。
最需要获得援助的人,是最为匮乏的一群。即便是一般时候,她们也仅够糊口,勉强度日,而今她们失去一切,甚至连最基本的食宿也无法负担。而我们的国家,从来不曾对有需要的人视而不见。
我们应借着是次机会,为经常被忽视的社会阶层,制定一个长期的社会安全网。也唯有一视同仁、性别包容的振兴配套,能让我们完好无损地渡过危机,或许还会因此变得更加强大。
###