When home is not a safe haven: why communities should step up to help domestic violence survivors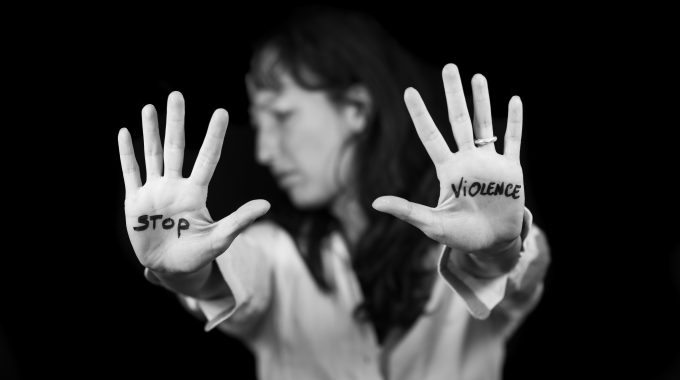 Although staying at home is a necessary and unavoidable measure to ensure societal safety and well-being in the face of COVID-19, for many domestic violence survivors, the 'safe haven' of home simply does not exist. During this time, it is critical for communities to step up to help individuals at risk.
Domestic violence is about maintaining power and control, and in the uncertain and unprecedented times the world is currently facing, this desire to exert power and control may be aggravated by isolation and concerns over health and finances.
Leaving an abusive situation is difficult enough during ordinary times, with many survivors not having the resources or social network to be able to support themselves and their children— often, this financial and social dependence is itself part of the pattern of domestic violence—but leaving becomes far harder during a pandemic.
With the current restricted movement order in Malaysia, even survivors who are typically able to maintain some level of independence and separation from their abuser are facing increased danger from close proximity and economic uncertainty.
For those domestic violence survivors who work in the informal sector or for whom continuing to work from home is not an option, they may not only have lost their physical respite from their abuser, but they may have also rapidly become financially dependent on them. For those survivors who had already put in place a plan to leave, this may have been derailed by COVID-19, while others, including children and the elderly, may have become even more vulnerable.
During these dark times, there are still many resources in place to help domestic violence survivors, from government shelters and the 24-hour Talian Kasih hotline (15999), to WAO's own telephone hotline (03 7956 3488) and TINA SMS/Whatsapp services (018 988 8058). Survivors in immediate need of help can also go to the police station to file a report and get assistance to retrieve their belongings.
Now more than ever though, in this time of social distancing and self-isolation, communities must not turn a blind eye to those in need. Whether by remaining vigilant and passing information about critical resources to a friend we suspect is being abused, agreeing on a plan or visual signal to help a neighbour escape if the violence escalates, or simply calling or texting to check in on someone without a large social network to let them know they are not alone, there is a lot each of us can do even from our own homes to help ensure the safety of domestic violence survivors in their homes.
###
Apabila rumah bukan lagi tempat selamat, komuniti perlu tampil ke hadapan untuk membantu mangsa keganasan rumah tangga
Walaupun duduk di rumah adalah langkah penting dan tidak dapat dielakkan bagi memastikan keselamatan dan kesejahteraan masyarakat ketika kita berhadapan dengan COVID-19, bagi kebanyakan mangsa keganasan rumah tangga, rumah bukannya tempat selamat untuk mereka. Ketika ini, komuniti perlu tampil ke hadapan untuk membantu mangsa yang berada dalam risiko.
Keganasan rumah tangga adalah berasaskan kuasa dan kawalan, dan dalam ketidaktentuan yang kita sedang lalui, pengasingan dan kekhuatiran tentang kesihatan dan kewangan boleh meruncingkan kemahuan untuk mengekalkan kuasa dan mengawal.
Usaha meninggalkan penderaan adalah amat sukar dalam keadaan yang biasa, apatah lagi dalam keadaan pandemik. Ramai mangsa tidak mempunyai sumber kewangan atau rangkaian sosial yang membolehkan mereka untuk membantu diri sendiri dan anak-anak, dan kebiasaannya, kebergantungan kewangan dan sosial itu sendiri adalah sebahagian daripada corak keganasan rumah tangga.
Berikutan daripada Perintah Kawalan Pergerakan di Malaysia, mangsa yang kebiasaannya boleh mengekalkan sesuatu tahap berdikari dan jarak daripada si pendera kini berhadapan dengan bahaya yang lebih tinggi akibat jarak yang terhad dan ketidaktentuan ekonomi.
Bagi mangsa keganasan rumah tangga yang bekerja dalam sektor tidak formal atau yang tidak mempunyai pilihan untuk bekerja dari rumah, mereka juga mungkin terpaksa bergantung dari segi kewangan kepada si pendera. Manakala bagi mangsa yang sedang berancang untuk melarikan diri, rancangan ini mungkin terpaksa dibatalkan kerana COVID-19, sementara kanak-kanak dan warga tua turut mengalami lebih risiko untuk didera.
Ketika waktu yang mendesak ini, masih terdapat bantuan untuk mangsa keganasan rumah tangga. Ini termasuk rumah perlindungan kerajaan, Talian Kasih (15999), talian bantuan Pertubuhan Pertolongan Wanita (03 7956 3488) dan perkhidmatan SMS/WhatsApp TINA (018 988 8058). Mangsa yang memerlukan bantuan kecemasan juga boleh pergi ke balai polis berdekatan untuk membuat laporan serta mendapatkan bantuan untuk mengambil barangan peribadi mereka.
Pada masa ini, apabila kita perlu menjarakkan diri, masyarakat tidak seharusnya memejam mata kepada mereka yang memerlukan bantuan. Terdapat banyak tindakan yang masih boleh kita lalukan dari rumah kita sendiri, termasuk kekal peka dan memberikan maklumat tentang bantuan sedia ada kepada rakan-rakan yang disyaki didera, membuat rancangan isyarat visual bagi membantu jiran melarikan diri sekiranya keganasan berlaku, dan menghubungi kenalan kita yang tidak mempunyai rangkaian sosial yang besar dan meyakinkan mereka bahawa mereka tidak berseorangan. Langkah-langkah ini akan membantu memastikan keselamatan mangsa keganasan rumah tangga pada masa kritikal ini.