The Rakyat Needs A Survivor-Centric Anti-Sexual Harassment Bill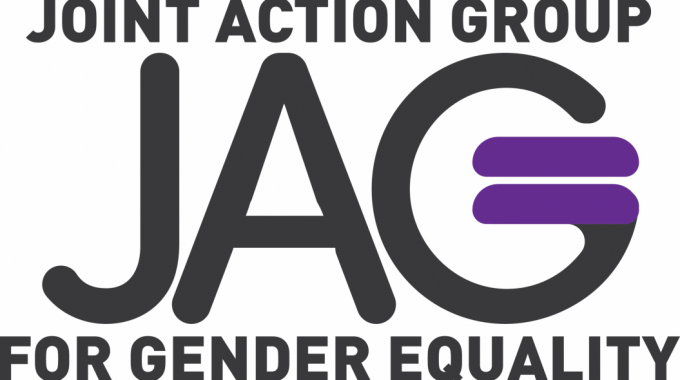 Press Statement
For Immediate Release 
The Rakyat Needs A Survivor-Centric Anti-Sexual Harassment Bill
The Anti-Sexual Harassment (SH) Bill was tabled in Parliament for its first reading today, with its second reading expected to take place anytime soon. 
The Rakyat has already waited for more than 20 years for the Bill. In light of current legislative gaps and widespread prevalence of sexual harassment online, in public spaces and organisations (including educational institutions), the Rakyat needs well thought through, comprehensive survivor-centric legislation.  The Bill that has been currently proposed fails to meet these standards and simply provides for the setting up of a Tribunal to deal with sexual harassment. 
For the Bill to be survivor-centric, three components have to be included.
A comprehensive sexual harassment definition, which covers sexual harassment in all of its forms and contexts. This includes online sexual harassment. The definition that is suggested by the Special Project Task Force of the Anti-Sexual Harassment Bill (made up of women's groups, government agencies, academicians and other civil society actors) is as thus:
"sexual harassment" means any unwanted conduct of a sexual nature, in any form, including verbal, non-verbal, visual, gestural or physical, against another person, which reasonably causes offence, humiliation, threat to the person's well-being or creates an intimidating, offensive or hostile environment."
A tribunal to receive and investigate sexual harassment complaints in a manner that not only is fast and affordable, but also protects survivors' privacy, provides protection against victimisation and addresses survivors'  needs via provision of a range of remedies (including compensation, rehabilitation for and apology from perpetrators)

Explicitly-mandated commitment by organisations (including educational institutions) in the public and private sector to prevent and address cases of sexual harassment, as well as create organizational awareness about sexual harassment via anti-sexual harassment policies, trainings and effective redress mechanisms. 
Women's groups first proposed a draft bill in 2001. Since that time there have been numerous meetings with various Ministries, government agencies and the Attorney General's Chambers  to educate, inform and negotiate the creation of SH legislation that puts the needs of the survivor first. 
Key concerns are not reflected in the Bill as it stands. Most glaringly, the Bill does not include organisational duties to address sexual harassment.
When the Bill comes up for debate in the second reading, we urge MPs to  look out for the above components and raise questions as to the utility, effectiveness and workability of the provisions in the draft legislation as it stands. Such inclusions are needed for Sexual Harassment laws to be robust and effective in our country, thus the above are non-negotiable. Without the aforementioned components in the draft legislation, the Bill should not be passed and instead should be amended accordingly.
Endorsed Organisations
Joint Action Group for Gender Equality
All Women's Action Society (AWAM)

Association of Family Support & Welfare Selangor & KL (Family Frontiers)

Association of Women Lawyers (AWL)

EMPOWER

KRYSS Network

Perak Women for Women Society (PWW)

Persatuan Sahabat Wanita Selangor (PSWS)

Sabah Women's Action Resource Group (SAWO)

Sarawak Women For Women Society (SWWS)

Sisters in Islam (SIS)

Women's Aid Organisation (WAO)

Women's Centre for Change (WCC)
Other Civil Society Organisations
Architects of Diversity Malaysia
Belia di Bawah Bayu
Best Choice Delights Sdn Bhd
Borneo Spirit
Childline Foundation
CRIB Foundation
Demokrat Kebangsaan
Demokrat UKM
Demokrat UM
ENGENDER Consultancy
Federation of Malaysian Sri Lanka Organisations
Good Shepherd Services
Legal Dignity
Mahasiswa Keadilan Malaysia
MISI: Solidariti
Monsoon Malaysia
National Council of Women's Organisations Malaysia (NCWO)
Nokobu Tech & Resources Sdn Bhd
Parti Sosialis Malaysia (PSM)
Partners of Community Organisations (PACOS)
Pergerakan Tenaga Akademik Malaysia (GERAK)
Persatuan Untuk Anak Kita ( Puak Payong)
Persatuan Wanita BCCM BM
Persatuan Wanita Mesapol
Pertubuhan Generas Aspirasi Pemimpin Wanita Malaysia (GAP.MY)
POWER  (Pergerakan Orang Wanita. Empowerment and Revolution)
Protect and Save the Children
Reproductive Health Association of Kelantan ( ReHAK)
Sabah Action Body Advocating Rights (SABAR)
Sabah Human Rights Centre
Sabah Next Generation (SNG)
Sarawak AIDS Concern Society (SACS)
Sekretariat #KitaSelamat
SFSG
Society for Equality, Respect And Trust for All Sabah (SERATA)
Soroptimist International Club of Petaling Jaya SIPJ
Soroptimist International Kota Kinabalu
SPOT Community Project
The Talisman Project
Undi Sabah
UPKO WOMEN
USHWANE SABAH
Voice of the Children
Wanita Inspirasi Sabah (WISH)
X Ed Malaysia
Youth For The Future
Endorsed Individuals
Ain Husniza #MakeSchoolASaferPlace
Andy @ chia chee shiong
Anne Lasimbang
Benreza Hezery Uzair
Celeste Chung
Chaw Pei See
Chin Poh Choo
Claudia Lasimbang
Dato' Dr Amar-Singh HSS, Consultant Paediatrician
Dayang Aishah binti K. Rakhbir SIngh
Dinie Fadil
Dr Henry Chok
Fanny Philip
Fazar Arif
GEOALLEN GEORGE
Ho Yock Lin (Social Activist)
Jacqueline Lingham
Jenifer Lasimbang
 Keith Shana Dawson
Maini Gompisan
Marathamuthu Suppanainar
Marina Mahathir
Megan Steven (NGI)
Michelle de la Harpe-Germani
Mohina Binti Sidom@ Mohina Ronnie Sidom (AMT UPKO Malaysia)
Noor Hayaty Binti Mustapha
Roddy Teo
Rowindy Lawrence @ Belle
Saiful Nizam #MakeSchoolASaferPlace
Siti Aishah Hassan Hasri
Sivakumar Kumaresan
Syed Azmi Alhabshi
Tamara Mae Kinsuan
Wong Chow Shang