Transactional Dating: Focus on Student and Youth Rights and Opportunities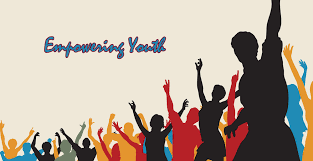 Recently released data by sugar dating platforms – claiming over 400,000 active members in Malaysia, including many university students – caused a stir with the Malaysian public.
Many passed moral judgement on the app and its users. We urge the government, universities, and the public to instead focus on student's rights and access to financial resources.
Transactional dating or 'sugar dating', is typically characterised by an older, wealthier person providing financial remuneration to a younger person in exchange for a relationship.
Sugar dating may be an informed choice for many, and a path to financial independence; at the same time, we need to address inequalities and pressures that may push students into making constrained choices.
Instead of banning sugar dating  apps, we should be exploring measures that ensure better opportunities and rights for students and youth. This could include greater financial aid for tuition, employment growth and skills training, and greater social safety nets.
Banning apps may cause sudden financial loss to students and youth who use the app, and may push transactional dating into dangerous and riskier parts of the internet – leaving students and youth vulnerable to abuse. Instead, authorities could focus on data protection – to protect against breaches of privacy and against cyberharassment.
Additionally, we should improve education on sexual and reproductive health and rights – including on consent and bodily autonomy – to help students and young people make empowered and safe decisions.
The focus must be on rights and financial resources. We must listen to and respect students and young people – and make the effort to better understand lived realities and needs.
###
About Women's Aid Organisation (WAO)
Since 1982, Women's Aid Organisation has provided free shelter, counselling, and crisis support to women and children who experience abuse. We help women and their children rebuild their lives, after surviving domestic violence, rape, trafficking, and other atrocities. Learning from women's experiences, we advocate to improve public policies and shift public mindsets. Together, we change lives.
Call the WAO Hotline at 03 7956 3488 or SMS/WhatsApp TINA at 018 988 8058 if you or someone you know is experiencing abuse. For more information, visit wao.org.my.
For more information, please contact:
Hannah Reshma Jambunathan
hannah@wao.org.my
Yu Ren Chung
renchung@wao.org.my / 016 718 3247