United Nations Paper Warns of Gender Gaps Amplified by the COVID-19 Pandemic, Malaysia Must Take Heed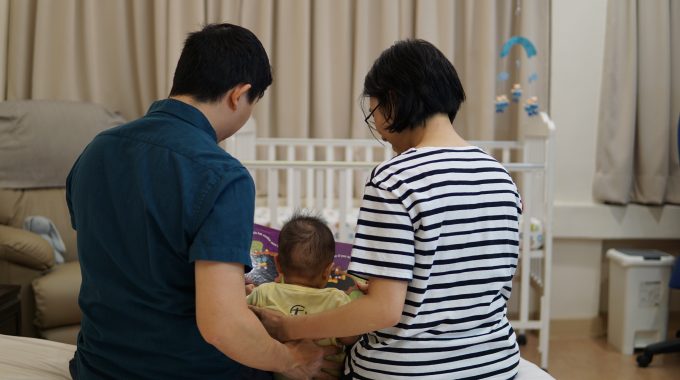 A policy brief published by the United Nations (UN) last week highlights how the circumstances created by the COVID-19 pandemic have compounded gender inequality, with economic impacts disproportionately affecting women and girls, the reallocation of healthcare resources addressing the unique needs of women and girls, and the increase of unpaid care work and gender-based violence.
Without targeted and gender-sensitive measures addressing both the short-term and long-term effects of the current crisis, we are at risk of losing even those limited and hard-fought gains made towards the realisation of gender equality in Malaysia over the past two decades.
Economic impacts disproportionately affecting women and girls
The UN policy brief, entitled, "The Impact of COVID-19 on Women," warns of the disproportionate economic impacts of the pandemic on women as a result of women earning less, subsequently saving less, holding less secure jobs, and more often being employed in the informal sector.
According to the brief, the percentage of women between the ages of 25 to 54 who are in the labour force is 29% lower than the number of men in the same age bracket. With 740 million women worldwide working in the informal economy, this means that, out of those women participating in the labour force globally, a significant percentage are engaged in informal employment.
In Malaysia, approximately one-fourth of working women fall under the category of vulnerable employment, where they are either self-employed, informal workers, or unpaid family workers. These women lack the security of those employed in the formal sector and are heavily susceptible to partial or total income loss during the pandemic.
To address the economic impacts of COVID-19 on women, the UN recommends that governments take several tailored measures. These include putting cash directly in women's hands, introducing tax relief for women-owned businesses, and introducing a gender assessment as part of planned country assessments specifically to understand the impact of COVID-19 on women and girls and how to effectively address this.
Reallocation of healthcare resources addressing the unique needs of women and girls
The UN paper also highlights the issue of the restricted access of women and girls to healthcare services that serve their unique needs as resources are allocated away from such services.
Indeed, during a crisis such as the current pandemic, already restricted access to women-specific healthcare as a result of poor infrastructure or restrictive cultural norms may be further compounded, justified by governments as being necessary for 'the overall good of society.' Among the services at risk are sexual and reproductive healthcare services. In Malaysia, the National Population and Family Development Board (LPPKN) has closed its clinics during the Movement Control Order (MCO), a move which will hinder women's access to contraception. This is especially concerning, as an unintended pregnancy during the current financial crisis can result in distress and financial hardship for women and their families.
Women may also be at-risk of greater exposure to COVID-19 as a result of occupational gender segregation: women make up 70% of the health workforce worldwide. Notably, in Spain 72% of the healthcare workers infected with COVID-19 are female, while in Italy women make up 66% of infected health-care workers. In Malaysia, women make up 97% of all nurses, meaning that more women are at-risk as a result of their profession.
In addition to more women being nurses, midwives, and community health workers, women also make up the majority of the service staff–from cleaners to caterers–supporting healthcare facilities, adding to their overall risk profile.
For governments to address the unique health risks of women and girls during the pandemic, the UN recommends the targeted dissemination of accessible public health messages to women and girls. Additionally, governments should implement measures to address the needs of women healthcare workers and those working as support staff at healthcare facilities. This includes ensuring Personal Protective Equipment such as masks are appropriately sized for women and don't leave them exposed, as well as stocking adequate hygiene and sanitation items (including sanitary pads and soap) for female health workers, as well as for women and girls in quarantine.
Increase of unpaid care work
According to the UN policy brief, "The COVID-19 global crisis has made starkly visible the fact that the world's formal economies and the maintenance of our daily lives are built on the invisible and unpaid labor of women and girls."
Prior to the pandemic, women were doing three times as much unpaid care and domestic work as men. Now, with children out of school, more meals to prepare at home, and the intensified care needs of older persons and ill family members, the care burden has increased exponentially. A 2019 study by the Khazanah Research Institute found that Malaysian women surveyed were shouldering a 'double burden,' where they spent nearly 64% more time than men on unpaid care work, despite working almost the same number of hours as men in paid employment.
The UN paper also warns that, with current school closures and adolescent girls taking on significantly more domestic work compared to adolescent boys, millions more girls may drop out of school, especially those living in rural areas or in poverty. Previous pandemics have shown girls to be at particular risk of dropping out, even after the crisis has ended.
Among the recommendations that the UN makes to governments to address these inequalities are to provide inclusive social protection for caregivers to mitigate the effects of their unpaid care burden; expand childcare support for working parents–including those in the informal workforce–where schools and childcare services are closed; and continue school feeding programmes while adapting to the current context by preparing rations for daily delivery or pick-up.
Increase in Gender-Based Violence
As governments around the world have implemented critical measures to control the spread of the COVID-19 virus and keep communities safe, there have been many alarming reports of increased violence against women and children, who are isolated at home with their abusers.
WAO has seen an increase of 44% in hotline calls and Whatsapp enquiries between February and March, during which time the Movement Control Order came into effect.
WAO initially reported a 44 per cent increase in WAO Hotline calls and WhatsApp enquiries from February to March 2020, during which time the Movement Control Order came into effect. Subsequently, we saw an even greater spike: in the first half of April, WAO received 264 calls and WhatsApp enquiries, which is a 111.2 per cent increase compared to 125 calls and WhatsApp enquiries over a 14-day period in February.
Many domestic violence survivors face uncertainty over how to obtain protection during the current period: in some cases, police stations have successfully carried out rescues of survivors from their abusive homes, while in other cases survivors have been turned away and told to come back after the Movement Control Order has ended.
To ensure that survivors of gender-based violence receive the assistance they need during the pandemic, the UN has made several recommendations to governments, including to designate domestic violence shelters as essential services and increase resources to them, as well as to civil society groups on the front line of response; to designate safe spaces for women where they can report abuse without alerting perpetrators, e.g. in grocery stores or pharmacies; and to make critical services available online.
The Way Forward
In addition to the specific recommendations made, the UN policy brief emphasises three cross-cutting priorities for countries in undertaking a gender-sensitive approach to pandemic response. These priorities are to 1) ensure women's equal representation in all COVID-19 response planning and decision-making; 2) drive transformative change for equality by addressing the paid and unpaid care economy; and 3) target women and girls in all efforts to address the socio-economic impact of COVID-19.
One thing made clear by the UN paper is that, without tailored and decisive action, pre-existing gender inequalities will be worsened by the pandemic. Rather than let any strides made towards gender equality vanish, now is the time to take action towards a better and more equitable Malaysia.
About Women's Aid Organisation (WAO)
Since 1982, Women's Aid Organisation has provided free shelter, counselling, and crisis support to women and children who experience abuse. We help women and their children rebuild their lives, after surviving domestic violence, rape, trafficking, and other atrocities. Learning from women's experiences, we advocate to improve public policies and shift public mindsets. Together, we change lives.
Call the WAO Hotline at 03 7956 3488 or SMS/Whatsapp TINA at 018 988 8058 if you or someone you know is experiencing abuse. For more information, visit wao.org.my.
For more information, please contact:
Yap Lay Sheng, Senior Research and Advocacy Officer
laysheng@wao.org.my / 018 2747 042