WAO joins Selangor Government taskforce to address domestic violence during the MCO period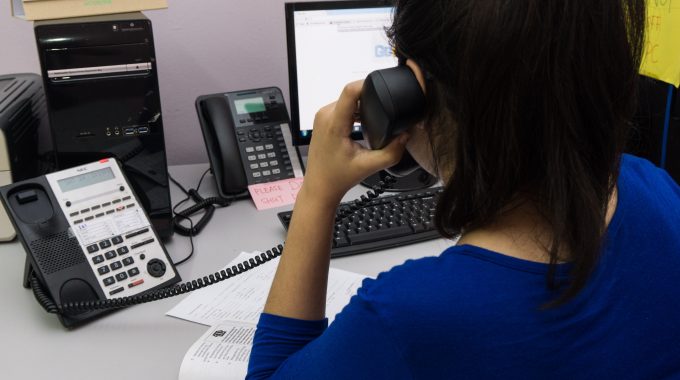 Women's Aid Organisation (WAO) joins the Selangor Government Taskforce on Health and Welfare to provide emergency measures for domestic violence survivors during the Movement Control Order (MCO) period.
The taskforce aims to provide immediate support and prevent the cycle of domestic violence from being repeated in homes in Selangor. The Selangor state government has set aside specific funds to support costs for crisis-services for Selangor residents.
WAO's role is to address the issues of domestic violence and child abuse. As the focal point on domestic violence in the Taskforce, other grassroots and community NGOs can refer women and children to WAO for domestic violence related matters.
The taskforce is chaired by Y.B. Dr. Siti Mariah Mahmud, Selangor Government EXCO for Health, Welfare, Women and Family Empowerment, and includes various other NGOs.
WAO initially reported a 44 per cent increase in WAO Hotline calls and WhatsApp enquiries from February to March 2020. Subsequently, we saw an even greater spike: in the first half of April, WAO received 264 calls and WhatsApp enquiries, which is a 111.2 per cent increase compared to 125 calls and WhatsApp enquiries over a 14-day period in February. Of all the hotline calls, slightly more than half originate from within Klang Valley alone, making the Selangor state government taskforce a timely intervention for at-risk women and children.
As the movement restriction measures have been put in place to tackle the COVID-19 pandemic, many at-risk women and children find themselves 'locked' into the same houses as perpetrators. At the same time, resources are diverted to address the pandemic, reducing the critical social infrastructure such as social services, mental healthcare, access to the criminal justice system, as well as women's sexual and reproductive healthcare that are crucially needed to protect domestic violence survivors.
If you or someone you know is experiencing domestic abuse, you can contact the 24-hour WAO Hotline at 03 7956 3488 and through TINA (WhatsApp & SMS) at 018 9888 058 for free and confidential information and to access crisis services. For more information, visit wao.org.my.

About Women's Aid Organisation (WAO)
Since 1982, Women's Aid Organisation has provided free shelter, counselling, and crisis support to women and children who experience abuse. We help women and their children rebuild their lives, after surviving domestic violence, rape, trafficking, and other atrocities. Learning from women's experiences, we advocate to improve public policies and shift public mindsets. Together, we change lives.
For more information, please contact:
Yap Lay Sheng, Senior Research and Advocacy Officer
laysheng@wao.org.my / 018 2747 042