WAO Welcomes Mosques as Transit Centres for DV Survivors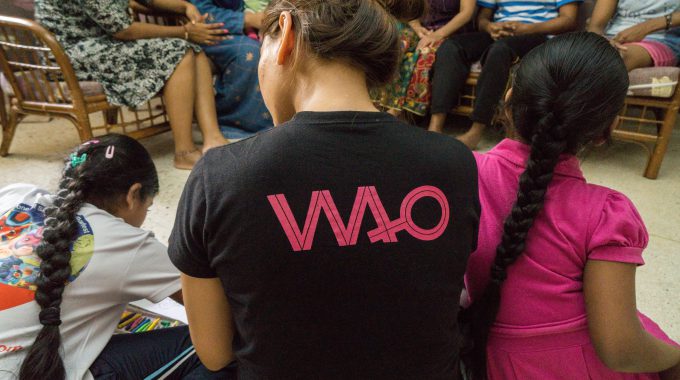 Women's Aid Organisation (WAO) welcomes the launch of the Mosques To Be Transit Centres for Domestic Violence Victims programme by the Ministry of Women, Family, and Community Development (KPWKM) and the Federal Territories Islamic Religious Department (JAWI).
It was reported on 4 May, that fourteen mosques across Kuala Lumpur have committed to providing temporary boarding, counselling services, and basic necessities to survivors seeking refuge. These sites will function as Complaint Centres as well, open to individuals of all ethnicities and religions. JAWI officers stationed at these mosques have been trained with a focus on applying empathy, attention, response, and support in handling domestic violence cases. Survivors will also receive a personal care kit including clean clothes, toiletries, and other basic necessities as a self-care aid during this time.
Emergency shelters are a life-saving resource for survivors; it is an immediate, temporary solution that provides a safe space for survivors to seek standard domestic violence shelter.
As stipulated in WAO's Domestic Violence Shelter Standards and Toolkit, shelter locations must be kept confidential to prevent abusers from locating survivors and staff – as such, we believe that mosques, as existing spaces in the community, are best for low-risk situations given this security limitation.
There is an urgent need for shelters as reports of domestic violence during the pandemic has increased. Since January 2021, the ministry's Talian Kasih has received 902 reports on domestic violence, whilst from January to March this year, WAO received 708 reports  – indicating the persistence of this crisis. In 2020 alone, both Talian Kasih and the WAO hotline recorded a drastic increase in calls. This is a timely announcement given that the Movement Control Order will begin again this week in some parts of Selangor, and cases of violence may spike due to being confined at home with perpetrators and the inability to cross districts to seek support.
In providing shelter services, we call on the relevant authorities to consider creating safe environments that are hidden from public sight and to provide physical and psychological aid. In addition to this, we encourage measures preventing discrimination alongside stringent monitoring to ensure the standards of these transit centres are met. This sends a clear message that each person in the community plays a role in supporting domestic violence victims, from prevention to intervention.
We hope that the government will continue to engage with civil society organisations – such as WAO – that have long provided shelter, support services, and capacity building programmes to survivors and worked alongside in sharing knowledge and expertise. We look forward to any opportunity to assist.
We applaud the open-door efforts of the mosques involved, and hope for the success of this pilot program in supporting survivors of domestic violence.
###
About Women's Aid Organisation (WAO)
Since 1982, Women's Aid Organisation has provided free shelter, counselling, and crisis support to women and children who experience abuse. We help women and their children rebuild their lives, after surviving domestic violence, rape, trafficking, and other atrocities. Learning from women's experiences, we advocate to improve public policies and shift public mindsets. Together, we change lives.
Call the WAO Hotline at 03 3000 8858 or SMS/WhatsApp TINA at 018 988 8058 if you or someone you know is experiencing abuse. For more information, visit wao.org.my.
For more information, please contact:
Abinaya Mohan, Head of Campaigns
abinaya@wao.org.my / 60166653237
Isabel Chung, Research & Advocacy Officer
isabelchung@wao.org.my / 60172987862