Defense Minister's statement on abuse welcomed, but 6 urgent actions needed to ensure survivors' safety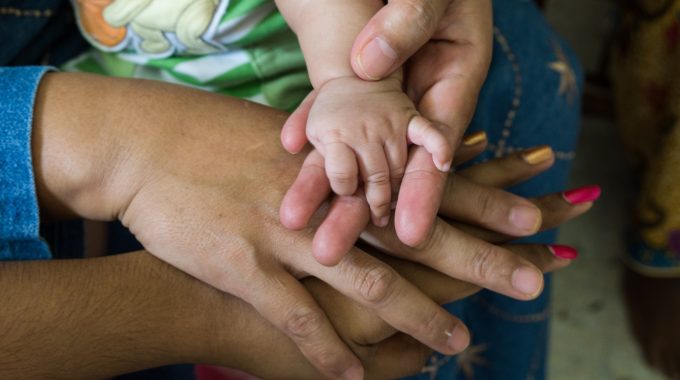 On Sunday (12 April), Senior Minister (Security Cluster) Datuk Seri Ismail Sabri Yaakob encouraged domestic violence survivors to contact Talian Kasih and announced that the Ministry of Women, Family and Community Development and the Royal Malaysian Police are working together to respond to domestic violence during the MCO.
View Bahasa Malaysia statement
Women's Aid Organisation (WAO) welcomes the minister's statement and urges the government to take six critical actions to ensure that this response is implemented effectively.
First, the government should issue an SOP for responding to domestic violence during the MCO. This would improve coordination among all relevant agencies and, in turn, ensure that survivors do not fall through the cracks.
Second, the government must ensure that survivors can obtain court-issued Interim Protection Orders (IPOs) during the MCO.
Interim Protection Orders are critical to protecting survivors, as these orders send a warning to perpetrators that they must stop their abuse, or else risk being arrested.
With reduced court operations, however, it is unclear how survivors are to obtain IPOs. Hence, the courts should include the application for IPOs, as well as action against their breach, in the court's list of essential services.
Third, the government must carry out more public service announcements about domestic violence.
Such announcements should not only inform survivors about how to get help but also send the message that there is no excuse for abuse.
Fourth, the government must deploy sufficient personnel and resources to ensure the response to domestic violence is effective.
For example, Talian Kasih must be resourced with adequate personnel in order to manage the notable increase in calls. Some survivors have reported that they had not been able to reach Talian Kasih possibly due to the high volume of calls.
Additionally, the government should designate certain social welfare officers with the task of responding to domestic violence cases and relieve them from food distribution duties.
Fifth, the government should improve the availability of temporary shelters and make them an essential service.
Shelters are a lifeline to survivors, yet they are sorely lacking in Malaysia. International best practices recommend a minimum of one family place in a women's shelter per 10,000 people, but Malaysia only has an estimated one family place per 72,538 people.
WAO runs the largest domestic violence shelter in Malaysia, but our shelter is currently at maximum capacity. Survivors have contacted WAO, asking for shelter, and we have been unable to place them anywhere. Some survivors have resorted to sleeping in their cars, only to be caught by the police.
In these urgent times, we urge the government to set up temporary shelters in places such as hotels and hostels to accommodate the rising need for shelter. The government can also collaborate with the private sector in providing shelter.
Sixth, the government should ensure that financial aid reaches domestic violence survivors.
The recently announced Bantuan Prihatin National, the bulk of which goes to households, does not reach domestic violence survivors who have no access to household finances or are in the process of getting a divorce.
Hence, we recommend that the government allows survivors who would otherwise be ineligible to apply for these benefits with a supporting letter from a gazetted shelter or other designated organisation.
Additionally, the government must also make it clear in the Bantuan Prihatin National application process that either adult qualifies as the household representative.
These six critical actions will help ensure that survivors receive adequate support when they take the brave step of reaching out for help.
To survivors out there, you can contact Talian Kasih at 15999 or through WhatsApp at 019 261 5999. You can also contact the 24-hour WAO Hotline at 03 7956 3488 or through WhatsApp at 018 9888 058.
###
Kenyataan Menteri Pertahanan mengenai penderaan dialu-alukan, tetapi 6 tindakan penting diperlukan bagi memastikan keselamatan mangsa
Pada hari Ahad (12 April), Menteri Kanan (Kluster Keselamatan) Datuk Seri Ismail Sabri Yaakob menyeru mangsa keganasan rumah tangga untuk menghubungi Talian Kasih dan telah mengumumkan Kementerian Pembangunan Wanita, Keluarga dan Masyarakat dan Polis DiRaja Malaysia sedang bekerjasama untuk memberi respon kepada keganasan rumah tangga ketika Perintah Kawalan Pergerakan (PKP).
Pertubuhan Pertolongan Wanita (WAO) mengalu-alukan kenyataan Menteri dan menyeru kerajaan untuk mengambil enam langkah kritikal bagi memastikan respon ini dilaksanakan dengan efektif.
Pertama, kerajaan perlu mewujudkan SOP dalam memberi respon kepada kes keganasan rumah tangga ketika PKP. Ini akan menambahbaik penyelarasan antara kesemua agensi yang berkaitan dan kesannya, akan memastikan para mangsa tidak terus didera.
Kedua, kerajaan harus memastikan para mangsa boleh mendapatkan Perintah Perlindungan Interim (IPO) daripada mahkamah ketika PKP.
Perintah Perlindungan Interim adalah kritikal dalam melindungi para mangsa kerana perintah ini akan memberi amaran kepada pendera bahawa mereka perlu menghentikan penderaan yang mereka lakukan, atau mereka akan ditahan.
Namun, dengan pengurangan operasi mahkamah, ianya masih lagi tidak jelas bagaimana para mangsa boleh memohon untuk IPO. Oleh itu, mahkamah sewajarnya menyenaraikan permohonan IPO, dan tindakan terhadap sesiapa yang melanggarnya, sebagai salah satu perkhidmatan yang masih dijalankan sepanjang pelaksanaan PKP.
Ketiga, kerajaan harus menghasilkan lebih banyak pesanan khidmat masyarakat mengenai keganasan rumah tangga.
Sebarang pengumuman sepatutnya bukan sahaja memaklumkan para mangsa mengenai bagaimana untuk mendapatkan bantuan, tetapi juga memberi mesej bahawa tiada alasan untuk penderaan.
Keempat, kerajaan harus mengerahkan kakitangan dan sumber yang mencukupi bagi memastikan respon kepada keganasan rumah tangga kekal berkesan.
Contohnya, Talian Kasih perlu dibekalkan dengan kakitangan yang mencukupi untuk menguruskan peningkatan panggilan. Sesetengah mangsa telah melaporkan bahawa mereka tidak dapat menghubungi Talian Kasih yang mungkin disebabkan oleh bilangan panggilan yang terlalu banyak.
Tambahan lagi, kerajaan perlu menugaskan sesetengah pegawai kebajikan masyarakat dengan tugas khas untuk memberi respon kepada kes-kes keganasan rumah tangga dan mengecualikan mereka daripada tugas untuk mengagihkan makanan.
Kelima, kerajaan perlu menambahbaik akses kepada rumah perlindungan sementara dan menyenaraikannya sebagai perkhidmatan penting.
Rumah perlindungan merupakan satu talian hayat buat mangsa, tetapi malangnya amat kurang di Malaysia. Amalan terbaik antarabangsa menyarankan minimum satu bilik keluarga di dalam sebuah rumah perlindungan wanita untuk setiap 10,000 orang, tetapi Malaysia cuma memiliki kira-kira satu bilik keluarga untuk setiap 72,538 orang.
WAO menguruskan rumah perlindungan keganasan ruma htangga terbesar di Malaysia, akan tetapi rumah perlindungan kami kini berada pada kapasiti maksimum. Ramai mangsa telah menghubungi WAO untuk meminta perlindungan, dan kami tidak berupaya untuk menempatkan mereka di mana-mana. Segelintir mangsa terpaksa tidur di dalam kereta, dan mengakibatkan mereka ditahan oleh polis.
Pada masa yang penting ini, kami mencadangkan kepada kerajaan untuk mewujudkan rumah perlindungan sementara di tempat-tempat seperti hotel dan asrama bagi memenuhi keperluan rumah perlindungan yang kian meningkat ini. Kerajaan juga boleh bekerjasama dengan sektor swasta dalam menyediakan rumah perlindungan.
Keenam, kerajaan perlu memastikan bantuan kewangan sampai kepada mangsa keganasan rumah tangga.
Bantuan Prihatin Nasional yang telah diumumkan baru-baru ini, sebahagian besarnya diberikan kepada isi rumah, tidak merangkumi mangsa keganasan rumah tangga yang tidak mempunyai akses kepada kewangan isi rumah atau mereka yang sedang dalam proses penceraian.
Bagi memastikan faedah-faedah ini sampai kepada mangsa keganasan rumah tangga, kami menyarankan kerajaan membenarkan pemandiri yang tidak berkelayakan untuk memohon faedah-faedah ini bersama surat sokongan daripada rumah perlindungan yang telah didaftarkan atau organisasi yang berkaitan.
Tambahan lagi, kerajaan juga harus memastikan bahawa mana-mana orang dewasa, sama ada lelaki atau perempuan, layak sebagai 'wakil isi rumah' untuk permohonan Bantuan Prihatin Nasional.
Enam langkah kritikal ini akan membantu memastikan para mangsa menerima bantuan yang diperlukan apabila mereka mengambil langkah berani untuk meminta bantuan.
Kepada para mangsa di luar sana, anda boleh menghubungi Talian Kasih di talian 15999 atau WhatsApp ke 019 261 5999. Anda juga boleh menghubungi talian Hotline 24 jam WAO di talian 03 7956 3488 atau WhatsApp ke 018 9888 058.
###
妇女援助组织(WAO)欢迎国防部长针对家暴提出的声明,但政府须采取6个紧急措施以确保幸存者的安全
过去的周日(4月12日),国防部高级部长拿督斯里依斯迈沙比里 (Datuk Seri Ismail Sabri Yaakob) 鼓励家暴幸存者联系关爱热线(Talian Kasih),并宣布妇女、家庭及社会发展部及大马皇家警察将携手回应行动管制令期间发生的家暴事件。
妇女援助组织(Women's Aid Organisation)欢迎部长的这项声明,同时吁请政府采取6项关键措施以确保相关回应,得到有效执行。
首先,政府应发布回应行管令期间家暴事件的标准作业程序(Standard Operating Procedure或简称为SOP),这有助于各相关机构的协调,相继地,也将确保幸存者的需求不被忽略。
第二,政府须确保幸存者在行管令期间,可取得法庭发出的临时保护令(Interim Protection Orders或简称为IPOs)。
临时保护令起着保护幸存者的关键作用,等同于向施暴者发出警告,要求他们立刻停止暴行,否则将被逮捕。
在近来宣布的运动控制令下,由于全大马法庭运作减少,关于幸存者该如何取得临时保护令没有明确的指示。因此,法庭应将申请临时保护令,以及违反临时保护令时所采取的后继行动,列为法庭的基要服务,在运动控制令下能够继续照常运作。
第三,政府应推出更多有关家暴的公益广告。
相关广告不该只是告知幸存者可以如何寻求援助,也应该传达暴行不可被原谅的讯息。
第四,政府应部署及调动足够的人手及资源,以确保对家暴事件做出的回应是有效的。
举例而言,关爱热线应有足够的人员,以应付显著增加的来电。有幸存者告知,她们无法拨通关爱热线,而这有可能是因为大量的来电已超出现有人手的负荷。
另外,政府应指派特定的社会福利局官员,对家暴事件做出回应,减轻他们分派食物的职责,让他们有办法抽身处理。
第五,政府应改善临时庇护所的可利用性,将它们列为基要服务。
庇护所是幸存者的救命绳,但在大马,始终严重缺乏。国际最佳实践建议,每1万人口至少要有一个协助应对家庭纠纷的妇女庇护中心,但在马来西亚,估计每7万2538人,才有一个庇护所。
妇女援助组织运行马来西亚最大的家暴庇护所,但我们的庇护所目前已爆满。幸存者与我们联系,寻求庇护所收留,但我们已没有任何空间可以容纳她们。因此,有的幸存者在别无办法下,被迫睡在车子里,不料被警察发现。
在这样的紧急时刻,我们敦促政府在酒店或旅社等场所设立临时庇护所,以便应付庇护所需求的上升。关于这一点,政府可考虑与私人界合作。
第六,政府应确保经济援助惠及家暴幸存者。
早前宣布的国家关怀援助金(Bantuan Prihatin Nasional),大多数发放予家庭族群的金额,并没有惠及家暴幸存者,她们若不是没有管道获得家庭财务资源,便是办理离婚手续中。
有鉴于此,我们建议政府,允许不符合资格的女性出示庇护所或指定组织的支持信函,以申请相应的援助。
除此之外,政府也应在BPN的申请过程中明确指出,任何成人都可以是家庭代表。
以上6项关键措施,将有助于确保幸存者在鼓起勇气寻求援助时,获得充分的支援。
幸存者们,你们可拨打关爱热线15999,或透过WhatsApp发简讯至019 261 5999。也可联系妇女援助组织24小时热线03 7956 3488 或 WhatsApp 至018 9888 058。
###