Poverty and domestic violence: wicked bedfellows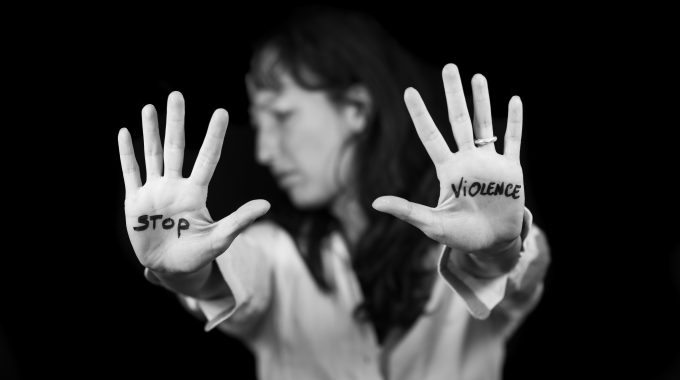 In August, UN Special Rapporteur on Extreme Poverty and Human Rights, Professor Philip Alston, conducted a country visit to Malaysia. It may have seemed an unlikely choice, given Malaysia's significant economic growth in recent years and low official poverty rate, and yet it was evident that lurking below a rosy narrative was a darker reality for millions of Malaysian residents.
One often overlooked aspect of poverty is its relation to domestic violence. Although domestic violence can happen to persons from any background, poverty and domestic violence are mutually reinforcing. To break the cycle of domestic violence and poverty, the government must allocate resources for domestic violence shelters and support services, as well as social services for individuals in need.
During Professor Alston's visit to Kuala Lumpur, Women's Aid Organisation (WAO) hosted a discussion on the relationship between the two social phenomena of poverty and domestic violence, giving survivors of domestic violence who came from poverty a platform to share their lived realities with the Special Rapporteur.
Poverty perpetuates domestic violence 
During the discussion with Professor Alston, one survivor, Siti, shared her experience of living in poverty since the day she was born. After Siti's first husband passed away, she remarried, only to find out that her husband abused drugs and alcohol and robbed to earn a living. In the rural area where Siti was from, poverty is a norm, as is substance abuse.
Siti's husband abused her regularly, and because of both the poverty and the domestic violence, Siti's daughter dropped out of school when she was 14 years old. After Siti and her children came to WAO for shelter, Siti struggled to get a job that paid enough to support herself and her children. Siti's daughter has given up hope that she can succeed academically, and now aims to get vocational skills training to help bring her family out of poverty.
Siti's experience exemplifies how poverty creates aggravating circumstances for violence and presents barriers to escaping abuse. For example, although factors such as economic stress and drug abuse (both commonly associated with poverty) are not themselves the cause of domestic violence, they can contribute to or exacerbate the violence.
Poverty also makes it harder for women to escape domestic violence, since when a woman is completely financially dependent on her abuser, leaving simply is not an option if she has no other way to provide food and shelter for herself and her children.
Domestic violence perpetuates poverty
At the same time as poverty perpetuates domestic violence, domestic violence also perpetuates poverty by hindering women's financial independence and creating new cycles of poverty for children.
In the case of Kate, another survivor of domestic violence, her husband prevented her from working outside the home. This itself was one component of the abuse Kate endured, and made Kate and her four children entirely dependent on her abusive husband. Kate's economic dependence was compounded by the social isolation that often marks domestic violence situations.
Domestic violence also perpetuates and creates new cycles of poverty, particularly for children. Child survivors of domestic violence often experience disruptions to their education. This results in child survivors falling behind in school, under-performing academically, or even dropping out altogether, as in the case of Siti's daughter.
The effects of such educational upheaval are not limited to childhood, but continue on into adulthood, when the survivor's earning capacity and overall economic prospects are diminished.
Domestic violence shelters and related services are critical in breaking the cycles of domestic violence and poverty
Professor Alston's visit to WAO highlighted a critical component of the solution to breaking the cycles of both domestic violence and poverty: the availability of domestic violence shelters and related services for survivors.
Whether the domestic violence is the root cause of the poverty, or the pre-existing condition of poverty perpetuates the domestic violence – interventions to domestic violence are fundamental.
This is underscored by the case of Yasmin, who endured 12 years of abuse by her husband. During this time, Yasmin lost all financial and social support from her family and friends. When she decided to leave her husband, she could not even afford to buy food. The shelter, protection, and support Yasmin received from WAO allowed her to search for a job to support herself and her children and to eventually become independent.
Similarly, May, who was the foreign spouse of a Malaysian man, was entirely dependent on her abusive husband. After four years of physical, verbal, and sexual abuse, May finally left her husband and sought help from WAO to return to her home country.
Without being able to access shelter and accompanying social work support, Yasmin and May may have been unable to leave their abusers, forced to return to them, or had no choice but to live on the streets.
Professor Alston's visit to Malaysia helped draw attention to the reality that poverty is in fact far more prevalent in the country than is often acknowledged. It also highlighted that the implications of poverty can be even more harmful for women and children, such as when poverty perpetuates domestic violence.
To combat these two phenomena, the government must allocate greater resources towards dedicated domestic violence shelters and support services, as well as to social safety nets and poverty reduction programmes for low-income communities.
More information is available in WAO's full policy brief.
###
Kemiskinan dan keganasan rumah tangga: gandingan berbahaya
Pada bulan Ogos, Pelapor Khas PBB mengenai Kemiskinan Tegar dan Hak Asasi Manusia, Professor Philip Alston, telah menjalankan lawatan ke negara Malaysia. Ianya kelihatan seperti pilihan yang aneh dengan perkembangan ekonomi Malaysia yang signifikan sejak beberapa tahun ini serta kadar kemiskinan rasmi yang rendah, akan tetapi masih membuktikan naratif terselindung mengenai realiti buruk dalam kalangan jutaan rakyat Malaysia.
Satu aspek yang sentiasa terlepas dari pandangan dalam menilai kemiskinan adalah hubungannya dengan keganasan rumahtangga. Walaupun keganasan rumahtangga boleh berlaku kepada sesiapa pun tanpa mengira latar belakang, kemiskinan dan keganasan rumahtangga adalah saling berhubungkait. Bagi memecahkan kitaran keganasan rumahtangga dan kemiskinan, kerajaan perlu memperuntukkan sumber bagi rumah perlindungan keganasan rumahtangga dan perkhidmatan sokongan, serta perkhidmatan sosial bagi individu yang memerlukan.
Ketika lawatan Professor Alston ke Kuala Lumpur, Pertubuhan Pertolongan Wanita (WAO) telah mengadakan perbincangan mengenai hubungkait antara dua fenomena sosial, iaitu kemiskinan dan keganasan rumahtangga sekaligus menyediakan platform kepada mangsa keganasan rumahtangga yang datang dari latar belakang kemiskinan untuk berkongsi realiti hidup mereka bersama Pelapor Khas PBB.
Kemiskinan meruncingkan keganasan rumah tangga
Ketika perbincangan Bersama Professor Alston. Salah seorang mangsa, Siti, berkongsi pengalaman hidup dalam kemiskinan sejak dari lahir. Setelah suaminya meninggal dunia, Siti berkahwin semula dan kemudian menyedari bahawa suaminya menagih dadah dan arak serta merompak. Di kawasan pedalaman dari mana Siti berasal, kemiskinan adalah satu kebiasaan, seperti mana juga penyalahgunaan dadah.
Suami Siti menderanya dengan kerap, dan oleh kerana kemiskinan dan juga keganasan rumah tangga yang berlaku, anak perempuan Siti terpaksa berhenti bersekolah semasa umurnya 14 tahun. Setelah Siti dan anak-anaknya datang ke rumah perlindungan WAO, Siti mengalami kesukaran untuk mendapatkan pekerjaan yang menawarkan gaji yang mencukupi untuk menyokong dirinya dan anak-anak. Anak perempuan Siti telah pun berputus asa dengan masa depan akademiknya dan kini berharap untuk mendapatkan latihan kemahiran vokasional untuk membantu keluarganya keluar dari kepompong kemiskinan.
Pengalaman Siti membuktikan bagaimana kemiskinan telah mengakibatkan keadaan buruk yang menyumbang kepada keganasan serta menghalang mereka daripada lari daripada penderaan. Contohnya, walaupun faktor-faktor seperti tekanan ekonomi dan penyalahgunaan dadah (kedua-duanya berkait rapat dengan kemiskinan) bukanlah sebab utama kepada keganasan rumahtangga, tetapi kedua-duanya juga boleh menyumbang atau memburukkan lagi keadaan keganasan rumahtangga.
Kemiskinan juga membuatkan wanita lebih sukar melarikan diri daripada keganasan rumahtangga kerana kewangan mereka bergantung sepenuhnya kepada pendera, lantas menyebabkan mereka tidak mempunyai pilihan lain untuk menyediakan makanan dan tempat tinggal buat dirinya dan anak-anak.
Keganasan rumahtangga meruncingkan kemiskinan
Pada masa yang sama apabila kemiskinan meruncingkan keganasan rumahtangga, keganasan rumahtangga turut meruncingkan kemiskinan dengan menjadi penghalang kepada kemandirian kewangan seseorang wanita lantas menghasilkan kitaran kemiskinan yang baru bagi kanak-kanak.
Dalam kes Kate, seorang lagi mangsa keganasan rumahtangga, suaminya telah menghalangnya daripada bekerja di luar rumah. Keadaan ini adalah salah satu bentuk penderaan yang terpaksa dihadapi oleh Kate, dan telah mengakibatkan Kate dan empat anaknya bergantung sepenuhnya kepada suaminya yang juga seorang pendera. Kebergantungan ekonomi Kate telah diakibatkan oleh pengasingan sosial yang menjadi tanda kepada situasi keganasan rumahtangga.
Keganasan rumahtangga turut meruncingkan dan mencipta kitaran kemiskinan yang baru, terutamanya bagi anak-anak. Kanak-kanak dalam situasi keganasan rumah tangga kebiasaannya mengalami gangguan dalam pembelajaran mereka. Ini mengakibatkan mangsa kanak-kanak ketinggalan di sekolah, merosot dalam bidang akademik, malah ada yang berhenti bersekolah sepertimana dalam kes Siti.
Kesan-kesan gangguan dalam pembelajaran ini bukan hanya terhad kepada zaman kanak-kanak mereka, malah akan berlarutan sehingga mereka dewasa, apabila mangsa tidak berupaya untuk mencari pendapatan sendiri dan prospek ekonomi mereka secara keseluruhannya akan menjadi lebih buruk.
Pusat perlindungan keganasan rumahtangga dan perkhidmatan-perkhidmatan yang berkaitan adalah kritikal dalam memecahkan kitaran keganasan rumahtangga dan kemiskinan
Lawatan Professor Alston ke WAO telah memfokuskan komponen kritikal dalam mencari penyelesaian untuk memecahkan kitaran keganasan rumahtangga dan kemiskinan: ketersediaan rumah-rumah perlindungan dan perkhidmatan-perkhidmatan yang berkaitan bagi mangsa.
Sama ada keganasan rumahtangga adalah penyebab utama kepada kemiskinan atau kemiskinan adalah keadaan yang wujud bersama dan memburukkan keganasan rumahtangga, intervensi dalam isu keganasan rumahtangga amat penting.
Ini telah digariskan di dalam kes Yasmin, yang telah bertahan dengan penderaan selama 12 tahun oleh suaminya. Ketika itu, Yasmin telah kehilangan kesemua sumber kewangannya serta sokongan sosial oleh keluarga dan kawan-kawannya. Apabila beliau memutuskan untuk meninggalkan suaminya, Yasmin malah tidak berkemampuan untuk membeli makanan. Rumah perlindungan serta bantuan yang telah diterima dari WAO membolehkan Yasmin mencari pekerjaan bagi menyara dirinya serta anak-anak dan akhirnya kini sudah mampu untuk berdikari.
Dalam kes yang seakan sama, May, seorang warga asing yang berkahwin dengan lelaki warga Malaysia, telah berjaya melepaskan diri sepenuhnya daripada suami yang menderanya. Setelah empat tahun didera secara fizikal, emosi dan juga seksual, May akhirnya meninggalkan suami dan meminta bantuan WAO untuk pulang ke negara asalnya.
Tanpa akses kepada rumah perlindungan dan sokongan sosial, Yasmin dan May tidak akan berjaya meninggalkan suami yang mendera mereka, lantas terpaksa untuk kembali kepada suami dan tiada pilihan lain selain daripada tinggal di tepi jalan.
Lawatan Professor Alston ke Malaysia telah membantu untuk menarik perhatian kepada realiti kemiskinan di dalam negara yang sebenarnya lebih berleluasa berbanding apa yang diumumkan. Ini juga telah memberi fokus kepada implikasi-implikasi kemiskinan yang lebih membahayakan wanita dan kanak-kanak, sepertimana kemiskinan meruncingkan keganasan rumahtangga.
Bagi menangani kedua-dua fenomena ini, kerajaan harus memperuntukkan sumber yang lebih banyak kepada rumah perlindungan keganasan rumahtangga dan juga perkhidmatan sokongan, serta bantuan keselamatan sosial dan program-program membasmi kemiskinan bagi komuniti berpendapatan rendah.
Maklumat lebih lanjut boleh didapati di maklumat polisi penuh WAO.
###
贫穷与家暴:邪恶的伙伴
联合国极端贫穷及人权特别报告员菲利普奥尔斯顿教授在今年8月到马来西亚进行探访。这看似是不太可能的选择,毕竟大马的经济在近年有显著成长,且官方数据显示大马有着低贫穷率。但很显然地,隐蔽在乐观叙述之下的是牵涉上百万大马居民的残酷事实。
人们常常忽略贫穷和家暴之间的关系。虽说任何背景的人都有可能成为家暴受害者,但贫穷和家暴起着相互作用。若想打破家暴和贫穷的循环,政府应配置资源以建立家暴庇护所及辅助支援,包括为有需要的个别人士提供社会服务。
菲利普奥尔斯顿教授到访大马期间,妇女援助组织主办了一场讨论会,主要探讨两大社会现象——贫穷和家暴之间的关系,同时为属于贫穷群体的家暴受害者提供平台,让她们与特别报告员分享真实的生活境况。
贫穷使家暴持续
在与菲利普奥尔斯顿教授进行讨论会时,其中一位幸存者,西蒂,分享了她自出生起便活在贫困里的经验。她在第一任丈夫去世后再婚,婚后发现现任丈夫吸毒、酗酒,且以抢劫维生。在她居住的乡郊地区,贫穷和物质上瘾是常态。
西蒂的丈夫经常虐待她。因为贫穷和家暴,她的女儿在14岁那年就辍学。西蒂与孩子来到妇女援助组织寻求庇护后,西蒂挣扎着寻找能够养家活口的工作。她的女儿本已经放弃了学业, 现时却计划接受技职训练,以帮助她的家庭脱离贫穷。
西蒂的经历充分体现了贫穷如何使家暴恶化,也体现了贫穷是逃离家暴的障碍。举例来说,虽然经济压力和吸毒(两者都和贫穷有关)并不是导致家暴的主因,但它们可致使或加重暴力的举动。
贫穷也让妇女更难逃离家暴,一旦她们在财务上全然依赖施暴者,且没有其他可为自己及孩子提供食宿的依靠时,他们不能选择逃离。
 家暴使贫穷持续
贫穷使家暴持续的同时,家暴也让贫穷无法被终止。它阻碍女性达致经济独立,也让他们的下一代困在贫穷的循环里。
凯特是另一位家暴幸存者,她的丈夫阻止她出外工作,而这是凯特遭受的其中一种虐待,使她和四个孩子被迫完全地依靠向她施暴的丈夫。社会隔离使凯特在经济上过分依赖,而这往往是家暴的征兆。
家暴使贫穷持续,且开启另一个贫穷的循环,尤其是对儿童。家暴儿童幸存者通常会遭遇教育中断,这导致他们在学校里严重落后,学术表现不佳,甚至是直接辍学,一如西蒂的女儿。
教育上发生突变,其影响不止局限于童年时期,并且会持续到长大成人后,幸存者的谋生能力和整体经济前景都会减低。
打破家暴和贫穷的循环,家暴庇护所及相关服务起着关键作用
菲利普奥尔斯顿教授造访妇女援助组织,强调了一项打破家暴及贫穷循环的要点:为家暴幸存者提供庇护所及相关服务的效益。
无论家暴是导致贫穷的根源,抑或是已存在的贫穷状况使家暴事件持续发生,对家暴的介入和干预都是必不可少的举措。
雅斯敏的案例是最好的证明。她忍受丈夫的虐待长达12年,这段期间,她失去所有来自亲友的经济和社会支持。当她下定决心离开丈夫时,甚至连购买食物的钱都无法负担。妇女援助组织为她所提供的住所、保护和支持使她能够求职,养活自己和孩子,并最终变得独立。
同样地,嫁给大马男人的外籍新娘May,全然依赖对她施暴的丈夫。经过4年的身体、言语和性虐待,May终于决定离开她的丈夫,并寻求妇女援助组织的协助,以便回到自己的国家。
若雅斯敏和May无法获得庇护及社会支持,她们可能无法离开施暴者,被迫回到他们身边,又或是在无计可施下流落街头。
菲利普奥尔斯顿教授的到访唤起了醒觉,让人们意识到事实上国内的贫穷比我们所认知的更为广泛和普遍。同时,也强调贫穷所带来的影响对妇女及儿童更具冲击性,比方说贫穷使家暴事件持续发生。
为了打击这两种现象,政府有必要分配更多资源于家暴专用庇护所及支援服务、社会安全网及针对低收入群体实施的减贫计划。
更多资讯可在妇女援助组织的完整政策简介里取得,请浏览wao.org.my.
###